Ambulance Chief Resigns
1 September 2018, 10:32 | Updated: 5 September 2018, 08:12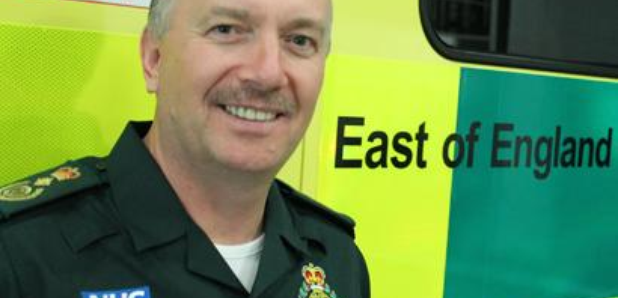 The Chief Executive of the East of England Ambulance Service has resigned.
Robert Morton is stepping down after three years at the helm.
The Trust has struggled with winter pressures, with long delays and ambulance response times.
Reacting to the announcement East of England Labour MEP Alex Mayer said:
"I welcome the resignation and hope that a new chief executive can be found swiftly who will put the concerns of staff and patients at the heart of every decision.
Our ambulance service can and must do better. Patients deserve it and so do our hardworking paramedics.
"We also mustn't let the Government off hook. The whole of our NHS is under pressure. Queues at A&E and the crisis is social care all impact on the ambulance service, we need a holistic approach and proper funding across our NHS."