Ambulance Service Gets A Million Calls For First Time
19 May 2016, 06:24 | Updated: 19 May 2016, 06:25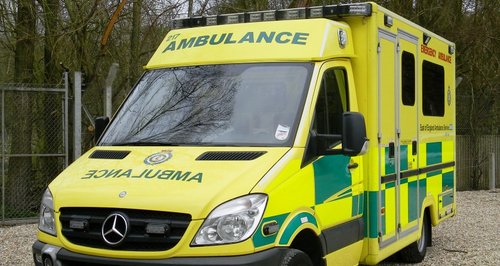 Heart can exclusively reveal the East of England Ambulance Service got more than a million calls last year for the first time ever.
Figures released by the East of England Ambulance Service NHS Trust (EEAST) reveal that 1,037,119 999 calls were handled in its three control rooms between April 2015 and March this year.

This is compared to 964,918 in 2014/15.
It is the first time the service has received more than one million calls in a year since establishment in 2006.

Nearly a third of the calls came from Essex, making it the busiest county.
Of the 999 calls received, 797,113 responses were made to patients compared to 770,069 in 2014/15.

Rob Ashford, Acting Director of Service Delivery, said: "A huge amount of thanks go to the staff in our emergency operations centres for dealing with this unprecedented amount, as well as to my colleagues who went on to respond to nearly 800,000 of those patients.

"Every year ambulance services nationally see, on average, a 6% increase on calls so it is something we plan for in terms of recruiting staff into the control rooms, which are essentially a 999 caller's first point of contact with us often in very distressing, life-changing emergencies."

The average time taken to answer within five seconds also increase, from 94.41% to 94.81%. Gary Morgan, Head of Emergency Control Centres said: "Our target is 95% so of course we're very close to achieving that."

He added that the most common reasons emergency calls are made remained "largely the same", with falls, breathing problems, chest pain and sickness the same top four as 2014/15. However, health care professional calls had overtaken unconscious/fainting calls as the fifth most common.