Ambulance Staff Attacks Rise In Essex
29 November 2017, 06:22 | Updated: 29 November 2017, 06:24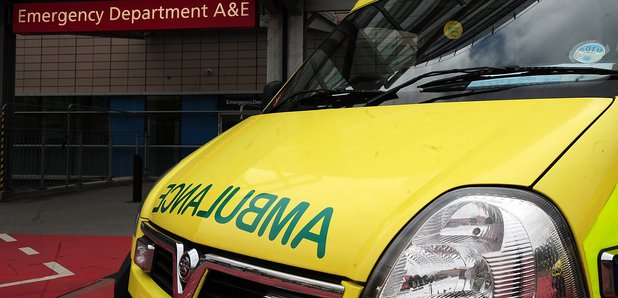 A Chelmsford-based paramedic has said he is now "on his guard" after he was attacked whilst at work.
Emergency Medical Technician Ian Watkins was punched repeatedly whilst trying to help a drunk man with a head injury. His attacker was jailed for six months.
Ian said: "It has definitely changed the way I approach jobs and I am wearier and on my guard, especially if I'm going to a drunk patient. There is no excuse.
"The more we can get prosecutions, the more the public will understand that it is unacceptable. It should be dealt with harshly."
It follows the East of England Ambulance Service Trust launching their campaign Don't Choose to Abuse to highlight the problem of assaults on ambulance service staff and remind the public there is zero tolerance against any form of abuse against emergency workers.
Every year, the number of assaults against ambulance staff increases. In 2016/17 more than 250 physical assaults were recorded against staff from the East of England Ambulance Service NHS Trust (EEAST) – an increase of 10 per cent from the previous year.
Whilst this is a small proportion of the thousands of calls the ambulance service receives every day, they say one assault is one too many.
Robert Morton, EEAST Chief Executive, said: "Ambulance managers, staff and volunteers work hard to save lives and protect the vulnerable in our communities. It is totally unacceptable that they face violence and aggression, whether in person or over the phone, when they are trying to do their best for our patients.
"If someone is drunk or has taken drugs, they are still responsible for their actions. There is no excuse. Our staff should be able to do their job without fear of being attacked."
Follow updates on the campaign using #DontChoosetoAbuse hashtag.
You can support the Don't Choose to Abuse campaign by signing up to this Thunderclap on your social media https://www.thunderclap.it/projects/64517-don-t-choose-to-abuse