Another Damning Report Into Colchester Hospital
15 July 2016, 07:18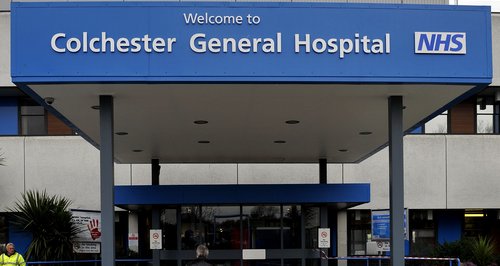 The Chief Executive of Colchester Hospital has made a "heartfelt apology" after ANOTHER damning report from the health watchdog.
The trust remains in 'special measures' - a state it has been in since November 2013.
In its latest inspection, the Care Quality Commission had concerns around clinical leadership, bullying on one of the wards, and a shortage of staff in A&E.
Its report said: "The inspection team identified significant concerns regarding the nursing leadership on Peldon ward with concerns raised to us regarding the bullying culture of the ward.
"Two members of staff formally raised concerns to the inspection team using the whistleblowing policy.
"One of these concerns was of such a serious nature they were escalated to the director of nursing and medical director for immediate action and support for those involved".
It also raised concerns about the A&E department, stating: "There was a noticeable lack of clinical leadership.
"Nursing leadership was good and was much improved and they were working to manage risks.
"However the doctors were disengaged in the delivery of a safe, effective and responsive service.
"There were many patients in the corridor area near the ambulance bay, and still in ambulances due to the department being full.
"There was a lack of clinical oversight in this area from an experienced nurse and a lack of doctors reviewing patients".
Chief Executive of the Colchester University Hospital Foundation NHS Trust, Nick Hulme, said: "We need to take a long hard look at ourselves in the mirror. We are not consistently delivering a high quality of care to the people we serve in a timely and efficient manner.
"People in north east Essex deserve better from their local hospital trust and I want to give them a heartfelt apology.
"Everyone at the Trust - including myself - needs to ask themselves what they are going to do different today to improve the care we provide.
"Members of staff need to be held to account and to reflect what they can do as individuals and in their teams to make this hospital better for patients. Put simply, we have not been good enough and need to do better."
Trust Chair David White said: "This report for me is a watershed.
"I want it to be the point where we draw a line under the unacceptable levels of care being provided for local people, as shown by the CQC inspections over several years.
"I know that we can, and will, do so much better in the future. The Board's pledge is to make sure this happens."