Anti-Tank Rockets Found By Bus Stop Near Epping
1 April 2016, 09:18 | Updated: 1 April 2016, 09:22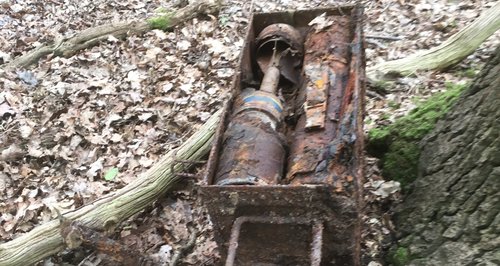 Essex Police is looking for the person who left six anti-tank rockets behind a bus stop near Epping.
Officers were called to the B181 Epping Road at around 4.55pm on Tuesday, 29 March.
Essex Police said: "The Army Explosives Ordnance Disposal Unit attended and disposed of the rockets nearby and confirmed they were six live anti-tank rockets from WW2.
"We are appealing to find the person who left these items at the bus stop and to find out whether they have any more.
"Anyone with information is asked to contact police on 101".