Appeal Launched Over 13 Year-Old Murder Case In Harlow
2 February 2016, 05:53 | Updated: 2 February 2016, 06:43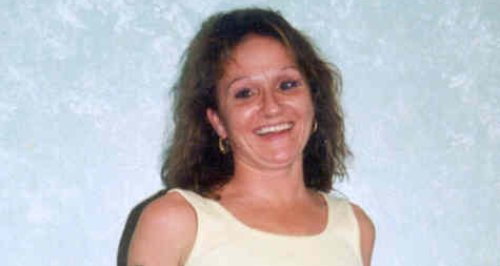 Essex Police is appealing for information to help solve the murder of a woman exactly 13 years ago.
Beverley Brinkley was attacked by two men in the third floor lobby of the flat where she lived in The Stow at around 7.45pm on Sunday, 2 February 2003.

The 35 year-old, mother-of-three suffered serious head injuries and died at Addenbrooke's Hospital in Cambridge four days later.

Two anonymous letters were sent to investigators on the first anniversary of the attack by officers have never been able to identify the author(s).

Of Beverley's attackers, Essex Police said: "The first suspect was described as white, fairly short, of stocky build, aged in his late 30s to early 40s, with dark wavy hair on top with a cropped style cut in to the back of the neck.

"He had dark piercing eyes and dark stubble.

"The second was also white, younger than the first and with blond shaven hair. He was of stocky build with long legs".

Beverley's older brother Freddie Brinkley, 51, from Harlow, said: "I miss her more as the years go on thinking about all the things we would have shared. I'm sure we would still be as close as we were back then.

"I want to see justice for the whole family and see the men who killed my sister behind bars.

"Mum died a few years after Beverley was killed so sadly she will never see that day but I really hope my 80-year-old father will be able to see justice done while he is still around.

"Beverley never got to see her daughters grow in to women and have children of their own. She would have loved being a grandmother and would have adored them.

"Beverley was a great sister; always laughing. She had a really loud laugh, the sort you would hear in a crowded room above everything else. I'll always remember her laugh.

"I'm hoping that now 13 years have passed since she was killed someone will now feel able to pass on information to the police that they may have been too scared to say back then. Please help our family see justice done."

Kevin Macey, head of Serious Crime Review for Essex Police, said: "Now 13 years since the murder, the case sits with the Cold Case Team at Essex Police headquarters.

"Detectives are keen to hear from anyone with information about this dreadful murder.

"The passage of time can be a disadvantage but sometimes can assist where loyalties have changed and there has always been a belief that the answer would come from local people.

"This is one of relatively few unresolved homicides in Essex and one we would dearly love to close with answers".