Are Women Being Put Off From Joining Fire Service?
21 August 2018, 16:17 | Updated: 21 August 2018, 16:19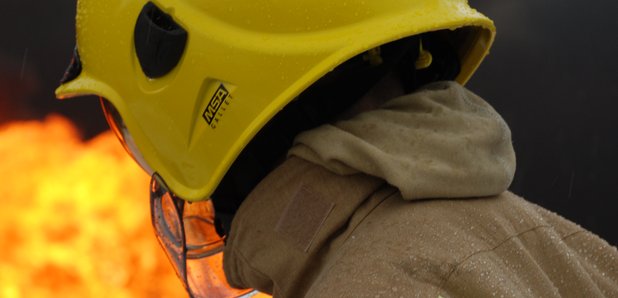 The Chief Fire Officer for Essex has told Heart when the outdated stereotype image of a firefighter is reinforced by the media, it's "frustrating and damaging".
It's after the London Fire Brigade said media stereotypes of male firefighters as musclebound sex objects are putting women off joining the service.

London Fire Commissioner Dany Cotton said things like the fireman challenge on this year's Love Island doesn't help matters.

Ms Cotton, the first woman to hold the LFB's most senior position, said: "When popular shows like Love Island roll out every offensive cliche possible with their so-called 'fireman challenge', it reinforces the misconception that all firefighters are musclebound men. No wonder so many young women are put off by that."

Chief Fire Officer for Essex County Fire and Rescue Service, Jo Turton, said: "We value the contribution of all of our employees equally and strive to create an inclusive and non-judgemental environment.

When you say 'fireman' instead of 'firefighter' you are ignoring some of our team - both our female and male firefighters work as one team to deliver a safer Service and a safer Essex.

"All firefighters bring something different to the team, and we recognise the value that diversity brings. It enriches our perspective, and broadens the skills and attributes required of a high performing organisation.

"In 2017, 6% of our wholetime firefighter workforce was female.

"In 2018, we opened our wholetime recruitment for the first time in almost nine years, and saw it as an opportunity for us to increase diversity within our Service.

"11% of the applications we received were from females, and although we were pleased with this increase we are not complacent in the work that still needs to be done for our workforce to reflect the communities that we serve.

"The role of a modern day firefighter differs from outdated stereotypes, which research shows puts women off applying for the role or not even considering it in the first place. When we see these stereotypes reinforced by the media it is extremely frustrating and damaging to the campaigns we run."