Basildon Homeless Shelter Reopening For Winter
2 December 2017, 06:00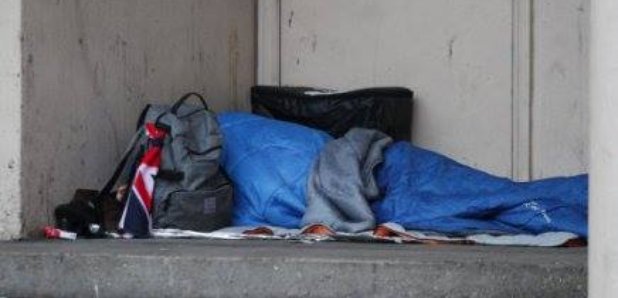 More homeless people will be able to get off the streets of Basildon this year with an emergency shelter expanding.
The Basildon Emergency Night Shleter, which last year helped 52 homeless people, is due to start again today (Saturday 2 December). It will run for five nights each week until Saturday 31 March 2018.
Its return coincides with the end of Basildon Council's 'Change the way you give' campaign. The Council has teamed up with homelessness charity St Mungo's to raise awareness about how to help people sleeping rough in Basildon Town Centre.
The campaign, which is being supported by Basildon Town Centre Management (BTCM) and Eastgate Shopping Centre, encourages people to donate directly to St Mungo's to help the underlying causes of homelessness instead of handing out spare change to rough sleepers and beggars.
Commenting after the Pride in Basildon Borough Volunteer Awards 2017, Phyl Mclaren, Chair of the Basildon Homelessness Working Group, said: "We are delighted to receive this recognition.
"Volunteers were central to the effective delivery of an emergency shelter programme during the winter 2016-17. They provided support to 52 guests who were given comfort and hospitality, aid and advice.
"The volunteers came from all walks of life and ranged in age from 18 up. We had university students, doctors, nurses, midwives, care works, lawyers, chefs, retired, street pastors, and members of the clergy."
To find out more information about volunteering with the project visit http://www.bbwcvs.org.uk or contact the Basildon Billericay and Wickford Council for Voluntary Service (BBWCVS) on 01268 294124.
Cllr Kerry Smith, Basildon Council's chairman of the housing and community committee, said: "No one should have to sleep rough in this day and age, and as the cold winter weather starts to hit it is even more important that we provide somewhere for people to shelter overnight.
"The dedicated volunteers who made the project such a success last year are a real inspiration and deserve to be recognised for their selfless achievements.
"Basildon is a generous borough and we can all do our bit to make a difference by backing the 'Change the way you give' campaign and donating to St Mungo's. What people living on the streets really need is a chance to learn new skills, get a job and a home."
The council is asking shoppers and the local community to back the campaign by visiting its Just Giving page at https://www.justgiving.com/fundraising/basildon-change
Alternatively text 'TOWN53 £3' to 70070 to donate.