Poor Communication Lead To Death At Basildon Hospital
23 July 2018, 16:27 | Updated: 23 July 2018, 17:36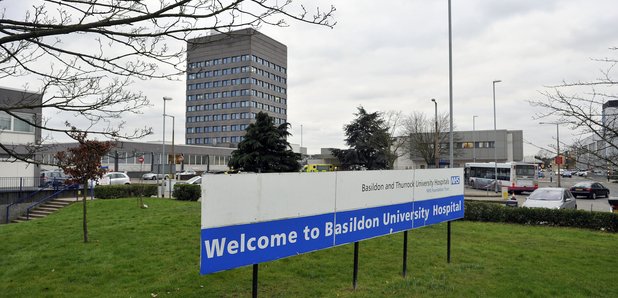 Poor communication between nurses and clinical staff at Basildon and Thurrock hospital, is being blamed for the death of a 38 year old woman who died from sepsis there last year.
Reeta Saidha from Grays became seriously ill after being admitted last December (19th) when her waters broke at 15 weeks pregnant.

She was told her baby was unlikely to survive and advised to wait 24 to 48 hours for her body to expel the foetus naturally, but was then diagnosed with sepsis on the 21st December.

A coroner said failure to follow National Institute for Health and Care Excellence (Nice) guidelines and poor communication between nurses and clinical staff was to be blamed for the "insufficient monitoring" of Mrs Saidha's deteriorating condition.

Coroner Caroline Beasley-Murray found that the handover process "lacked robustness" and there was "a missed window of opportunity to remove the cause of infection medically or surgically".

The foetus was removed in surgery 18 hours after diagnosis, by which point it was too late to save Mrs Saidha and she died on December 23rd after going into septic shock.

Mrs Beasley-Murray called for the hospital to report in future that clinical and nursing staff "comply with the guidance in relation to the management of sepsis" and ensure "robust gynaecology consultant cover available at all times".

A lawyer for the Basildon and Thurrock Hospitals Trust said an apology will be sent to Mr Saidha and added: "The Trust assures (it) has worked hard and will continue, to make sure this doesn't happen again."
But Reeta's husband, Bhooshan Saidha, says he plans to sue the hospital trust in charge of his wife's care.
After the inquest, Mr Saidha said: "I remain unconvinced that the trust has learnt from the situation and I do fear for patients in the future who are unfortunate enough to be at risk of sepsis.

"The loss of Reeta is so severe and significant. It's difficult to come to terms with the fact that she could have been saved."
Mr Saidha's lawyer Iona Meeres-Young said he will advance a financial and service dependency claim to replace the contribution his wife would have made in earnings and domestic assistance.

He will also pursue a claim for potential psychiatric injury.
Ms Meeres-Young, a partner at the Fieldfisher law firm, said: "If you catch it early, sepsis is treatable.

"All pregnant women are at risk of infection and it's high time hospitals took this risk seriously and properly trained staff to recognise (and) deal with it.

"The trust's clinical lead for women's services promised the coroner under oath that Reeta's case has generated new ways of doing things.

"It's now up to them to keep that promise and ensure no other family has to live through such a tragedy, which has left two families grieving and two young girls without a mother."