Benfleet: Efit Released After Knifepoint Robbery
17 February 2014, 05:29 | Updated: 17 February 2014, 05:32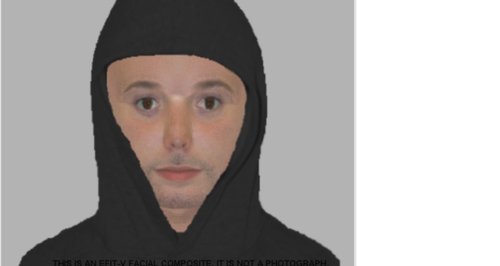 Detectives have released an efit of a man who is thought to be one of three who broke into a house in Benfleet and threatened the owner with a knife.
Three men forced their way into a house on Rush Close shortly before 7.30pm on Sunday 9 February.
There they threatened a man with a knife and forced him to hand over a three-figure sum of cash and valuables.
The victim, who is in his 40s, was also punched in the face several times.
The victim's mother was also in the house at this time and was also threatened with a knife.
Investigating officer Dc Simon Laurie said: "At this stage, we're unsure why this man was targeted. We want to hear from anyone who thinks they know the name of the individual shown in the efit.
"In addition, we ask witnesses to who saw the three men hanging around the Rush Close area on Sunday evening to contact us. All three ran away from the scene towards Rushbottom Lane and Church Road."
The man in the efit is the one who assaulted him and threatened him with a knife.
Two of the men were white while the third was black. All three are aged in their late 20s and were wearing black coats.
Anyone with information on the identity of the man shown in the efit is urged to contact detectives at Southend police station on 101 or Crimestoppers anonymously on 0800 555111.