'Big Bang' As 2 Planes Collide At Stansted Airport
25 May 2018, 11:45 | Updated: 25 May 2018, 12:02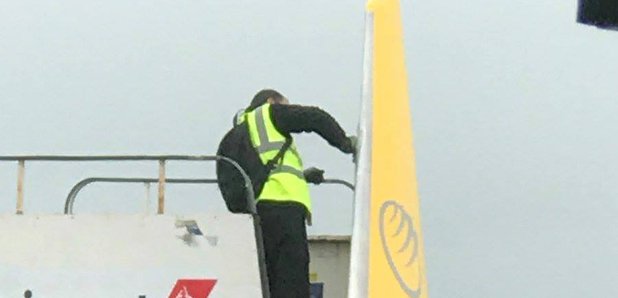 A passenger on one of the two planes that collided at Stansted Airport this morning has said there was a 'big bang' when it happened.
The 08.15 Ryanair flight to Dublin (FR205) and the 07.15 Primera flight to Malaga (PF2871) clipped each other as they were heading out to take off.
Stansted Airport said in a statement:
"Following a minor airfield incident at approximately 09.15, two aircraft due to depart were required to return to stand. No injuries have been reported and no evacuation was required from either aircraft. As a precaution airfield operations were briefly suspended but all flights have now resumed."
A passenger on board the Primera flight, who didn't want to be named, said:
"We'd already been delayed for two hours due to a technical fault. Flight attendants told us something like we had to refuel and fly at a lower altitude.The plane started taxi-ing and there was a big bang. I thought we'd run over something. People stood up and demanded that staff let them off the plane."
Both planes are still on the ground and passengers have been taken back to the terminal.