Biker Jailed For 3 Years After Hitting Van In Tilbury
17 December 2018, 15:10 | Updated: 17 December 2018, 15:12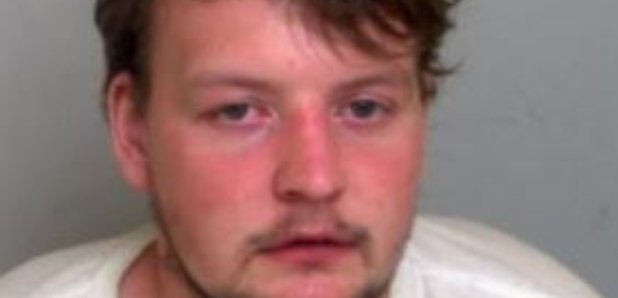 A motorcyclist who collided with a van in Tilbury and left his pillion passenger with life-changing injuries has been jailed for three years following a guilty plea.
Ryan McGowan, 20, of Jetty Walk, Grays, was sentenced at Basildon Crown Court today, December 17.

McGowan had pleaded guilty to causing serious injury by dangerous driving, driving a motor vehicle with a proportion of cannabis above the specified limit, driving without a license, driving without insurance and driving without a valid MOT certificate at an earlier hearing.

He has also been disqualified from driving for five and half years and will have to take an extended test on reapplication.

The court heard how, on August 19, 2017, McGowan had met his passenger in Montreal Road and headed in the direction of Chadwell St Mary on a stolen white Triumph Sprint.

Meanwhile, the driver of a Transit van had started a three-point-turn on St Chad's Road while the traffic lights behind him were red, signalling that it was safe for him to complete the manoeuvre.

McGowan travelled through the traffic lights, which were controlling a crossroads junction, and collided with the side of the van.

Due to the force of the impact, McGowan and his pillion passenger, who was 16 at the time, were thrown from the bike. Both were airlifted to hospital and, as a result of the incident, have suffered life-changing injuries.

When studying the scene, officers measured a tyre mark on the road surface that was approximately 39 metres in length. From analysing CCTV prior to the incident, it was established that the motorbike was travelling between 73mph and 90mph just 95 metres before the collision. It was estimated to have been travelling between 41mph and 60mph at the point of collision.

Sergeant Peter Swan of the Serious Collisions Investigation Unit said: "From CCTV, we could see that McGowan was driving in a reckless and completely unacceptable way leading up to the collision.

"His disregard for other road users and pedestrians around him, as well as for someone who was supposed to be his friend, was completely overruled by his idea of a good time. He has never passed a driving test and had no insurance or MOT for the bike.

"This incident was avoidable. It was proven that if he had been travelling within the 30mph speed limit he could have stopped and avoided the van. This will be something that McGowan and his victim will remember forever, as they continue to live with the consequences of his actions.