Black Cats Are Forever - Not Just Hallowe'en
31 October 2018, 16:22 | Updated: 31 October 2018, 16:30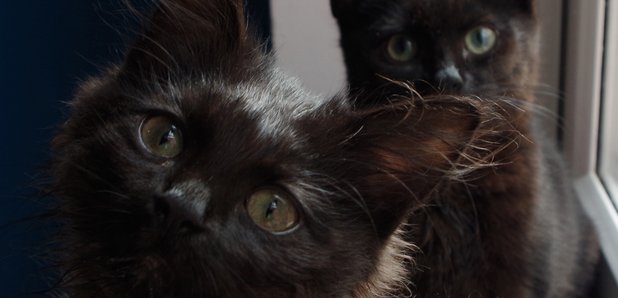 Today, on Hallowe'en, black cats might be really popular. Some of us might even be dressing up as one later for a bit of trick or treating...
But their spooky connection can have an unwanted side effect for the felines, making it harder for them to find a loving home.

Figures from the RSPCA show that it takes on average thirty days re-home a black cat. Due to latent superstition, studies have shown that they are much less likely to be adopted compared with other fur colours.

Manager at Colchester Cat Rescue, Joanne Foxley, told Heart ""We definitely see black cats being sidestepped if you like, for example if someone comes to have a look- theres a nice ginger one and a black one sitting there, they'll automatically gravitate towards the ginger one, that might not necessarily be the right cat for them.

"Some people say they bring bad luck... because of all the pretty colours you can get now and different breeds that are so accessible, I would think that's probably why the black cats take a back step."

Some shelters will not adopt-out a black cat immediately before Halloween, after people have been known to use them as "living decorations" for the time of the year, before abandoning them.