Boy Falls From Clacton Pier Ride
2 October 2017, 09:15 | Updated: 2 October 2017, 09:17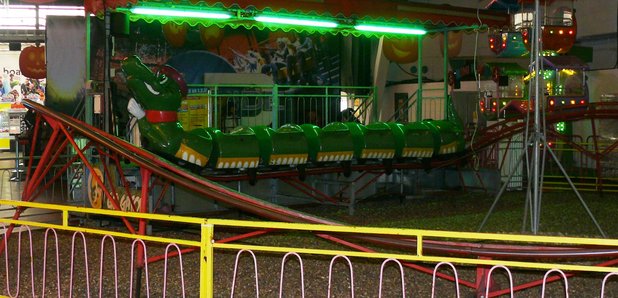 A four year old boy from Romford has fallen from a ride at Clacton Pier.
He fell about four feet from the children's Go Gator ride on Saturday afternoon.
He was attended to by Pier staff within seconds and an ambulance was called, but the youngster did not need to be taken to hospital by the paramedics.
His parents were advised to have him checked out at hospital when they got home.
The incident happened at around 4.30pm and statements were taken from boy's family, the ride operator and other staff immediately afterwards.
Pier Director Billy Ball said that it was a shock for all involved but fortunately the boy was not seriously injured.
"From the various statements it appears that two children, including the boy, were in the front seat of the ride and had already been round once," he said.
"They wanted to stay on for another go and the operator said they could remain in their seats and she would scan their wristband when they had finished.
"She checked they were in safely and then at the same time as she turned to press the button the boy stood up as the ride moved off as he may not have understood the instruction. What we understand is that his mother was close by and broke his fall before he landed on the ground."
Mr Ball added that the ride had passed its daily inspection check on Saturday morning and the incident was nothing to do with the ride itself.
"Our main concern was for the boy and his family - as well as our operator who was obviously upset about what had happened," he said.
Mr Ball said he had contacted the boy's father on Saturday night who said his son was quiet and a bit pale and the Pier will keep in touch with the family to ensure he is alright.