Braintree Christmas Switch On With Martin & Su
2 December 2017, 06:00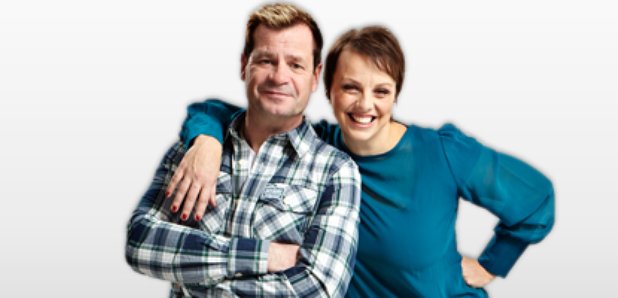 Braintree will see the return of the annual Christmas Lights Switch-On event today (2nd December) hosted by Heart Essex breakfast presenters Martin & Su.
They will take to the stage for 2 hours of live entertainment from 4-6pm, with the big switch on at 5pm.
The lights will be switched on by a lucky participant of the reindeer trail, which asks children to help Father Christmas find his 26 missing reindeers around the town centre in time for Christmas.
Entries returned before 5pm on Thursday 30th November to Braintree Town Hall will be in for a chance to switch on the lights. The individual will be contacted directly before the event.
The trail is running until 5pm on Friday 15th December – all entries must be returned to the Town Hall to be eligible for a certificate and be entered into a prize draw to win a festive hamper.
Trail maps can be picked up free of charge at Braintree Town Hall or downloaded via the Council's website.
Full details can be found at www.braintree.gov.uk/reindeertrail
A festive funfair and Christmas-themed market will also line the high street where residents and visitors will be able to indulge in a variety of delicious food and drink that's on offer and find the perfect Christmas present for their loved ones.
Councillor Tom Cunningham, Cabinet Member for Economic Development said: "Our popular Christmas lights celebrations are back and this year's event is looking especially exciting and everyone is invited! We have some fantastic entertainment lined-up to create a wonderful family atmosphere and a chance to bring residents together from right across the district for the first glimpse of Christmas."
Residents can make the most of the Council's 10p parking after 3pm initiative available at council-run town centre car parks for this festive event.