Braintree Fatal Fire Not Suspicious
24 December 2016, 09:08 | Updated: 24 December 2016, 09:18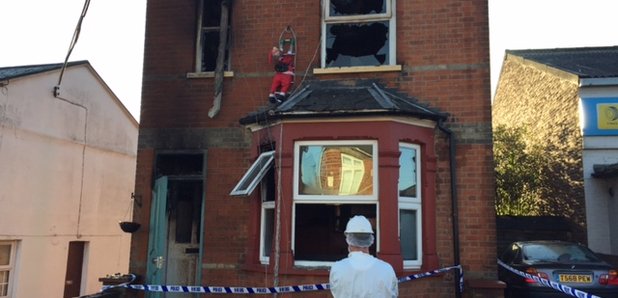 Essex Fire Service have ruled Wednesday's fatal fire in Braintree was NOT suspicious.
Investigations have concluded the fire was started accidentally by candles in the lounge at the property in South Street shortly before 11pm.

Essex Police have named the victims as 41 year old Alina Kordaszewska and her daughter Emilia who was 11.

Post mortem examinations have provisionally ruled their cause of death was breathing in smoke.

Acting Chief Fire Officer, Adam Eckley said: "On behalf of the Service I would like to offer my sincere condolences to the family, friends and the local community. This is a tragic incident, and to fall so close to Christmas has made it even more heart-breaking. The fire service is doing everything we can to work with the local communities to reassure them and keep them safe".

"The fire service is urging everyone to take extra care when using candles. Make sure your candles are secured in a proper holder and are kept away from materials that may catch on fire. It is also vital you do not leave any candles unattended and they are fully extinguished before you leave the room.

"It is also vitally important that all homes have a properly fitted working smoke alarm on every level of their home. If you don't have a working smoke alarm on every level of your home, we urge you to get one today. They are readily available at most large supermarkets and hardware stores and are the unsung heroes in every home.