Bungling Colchester Burglar Jailed
9 April 2016, 07:27 | Updated: 9 April 2016, 07:30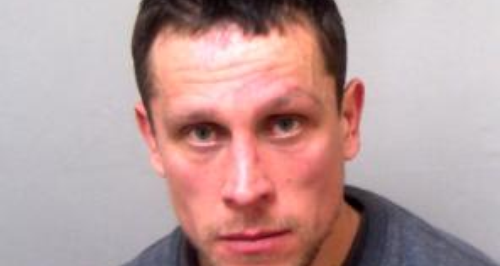 A burglar from Colchester, caught red handed when he got his hand stuck ina door chain, has been jailed for nearly three years.
Christopher French impaled his finger on the security chain of a home he was trying to break into on Hawthorne Avenue on 25 February.
The resident of the house was at home at the time. They called the police who found the 32 year-old from Alexandra Road still attached to the chain.
They had to unscrew it before arresting him and then take him to hosptial.
He later admitted attempted burglary and has been sentenced to 33 months in prison.
Investigating officer, Dc Chris Leslie from Colchester CID, said: "Despite being caught in the act, French initially claimed he was trying to gain entry after hearing a woman in distress inside.
"Thankfully he saw sense and admitted his guilt.
"I'm pleased he is now serving a prison sentence and hope he uses the time behind bars to think about the consequences of his actions".