Burglary gang in East of England convicted
2 November 2018, 08:31 | Updated: 2 November 2018, 08:35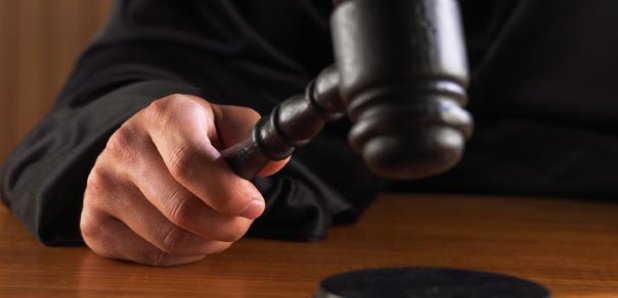 A gang made up mostly of family members has been convicted after carrying out more than 200 burglaries in the East of England - including in Essex.
Most were raids on homes, although commercial premises, post offices and ATMs were also targeted.
Offences also took place in Norfolk, Suffolk, Cambridgeshire and Bedfordshire.
Three or four members of the gang would mask their faces and force their way into properties before stealing specific items, mainly high-powered BMWs and Audis, firearms, cash and jewellery, all of which they would dispose of through contacts.
Stolen vehicles were put on false plates and left in residential parking areas before being used to commit further crimes.
Nine of the gang, mostly family members, all pleaded guilty to conspiracy to commit burglary at previous hearings.
They are:
Charlie Albert Webb, 20, from Newton Flotman, Norfolk.
John Eli Loveridge, 42, of Greenways, Carleton Rode, Norfolk.
John Stanley Loveridge, 23, of Greenways, Carleton Rode, Norfolk.
Joseph Holmes, 21, of Schole Road, Willingham.
Danny Stone-Parker, 28, of Braintree Road, Great Dunmow.
Timothy Stone-Parker, 24, of Clay Way, Ely.
Joe John Spencer Loveridge, 19, of Winchester Road, Sandy, Bedfordshire.
Richard Oakley, 27, of Sandy Park, Beck Row, Suffolk.
Johnny Oakley, 25, of Sandy Park, Beck Row, Suffolk.
The gang will be sentenced at a later date, along with three other men who have been found guilty of handling stolen goods between 12 March and 7 November, 2017, following a trial at Norwich Crown Court.
James Pateman, 55, of no fixed abode, and his brother, Thomas Brown, 54, of Fen Road, Chesterton, Cambridge, were convicted on Wednesday 31 October. The court heard the men were involved in the disposal of jewellery, some of which would be taken to Hatton Garden for direct sale.
Simon Oakley of Alburgh Road, Hempnall, Norwich, was found guilty of conspiracy to burgle on Wednesday 31 October.
The 45 year old, who owns Stratton Quick Fit, a garage and workshop at Elite Business Park, in Salamanca Road, Norwich, had previously admitted possession of a firearm without a certificate and handling stolen goods. He provided false registration plates and directed others to commit crime. He helped to hide stolen vehicles and pass them off as legitimate.