Report Calls For Major Investment In West Anglia Rail Line
21 July 2016, 09:04 | Updated: 26 August 2016, 18:09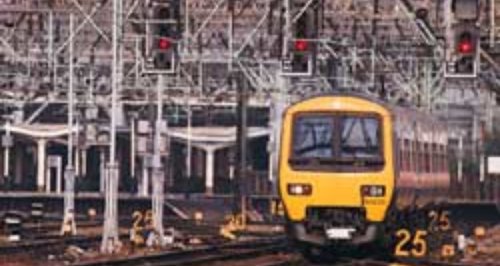 A new report says major investment is needed in the West Anglia Main Line and it is essential to the UK economy.
The West Anglia Taskforce says the rail infrastructe and services between places like Stansted, Cambridge and London Liverpool Street is "slow, unreliable and does not have the capacity to cater for more passengers and new housing without substantial investment".
It says new funding must be secured to "build a further two tracks between Tottenham Hale and Broxbourne as an early phase of Crossrail 2", stating that would "also help accelerate the delivery of 25,000 new homes and up to 10,000 new jobs".
Its new report says the line needs investment to "address transport constraints that would provide a faster and more reliable rail service".
It claims it would "add up to £15bn to the region's economy and provide an additional four trains per hour to some stops and significantly reduce journey times from Cambridge to London".
Chair of the Taskforce, Saffron Walden MP Sir Alan Haselhurst said: "The need for investment in the West Anglia Main Line is overwhelmingly clear.
"With the right investment, spectacular growth from inner London through the Upper Lee Valley, Hertfordshire, Harlow, Stansted Airport and all the way to the outstanding University of Cambridge could be unleashed.
"Companies across the corridor deserve the best possible rail network; people travelling to work require reliability and London's third largest airport for passengers and employees alike, needs a high quality link to the capital.
"I look forward to working with the new East Anglia franchise operator and reporting back in the autumn on the specific gains which investment in our rail infrastructure will bring."