Calls In Essex For 'Balloon Ban'
16 February 2018, 10:07 | Updated: 16 February 2018, 10:17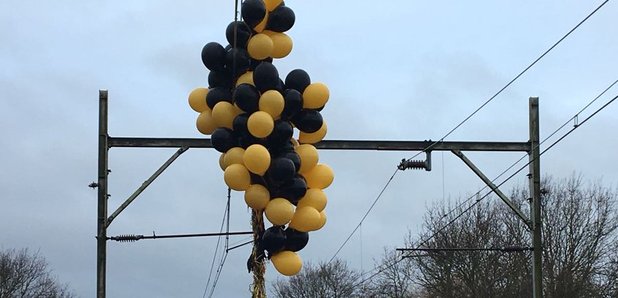 More than 1100 people in Essex have signed a petition to get mass balloon releases banned.
Those behind it say we should "respect our environment" and "stop littering it".
Last week, Greater Anglia trains were delayed because of some large balloons tangled in overhead wires.
Darren Tansley from Essex Wildlife Trust fully backs the ban.
"It's unnecessary litter that's being released into the environment," he told Heart.
"I mean you wouldn't sit in a car dropping plastic bags out of the window as you drive to work in the morning.
"And really that's pretty similar to what you're doing when you release a large number of balloons."
In 2013, a government report said the risk to wildlife from balloons and sky lanterns was "low". But Darren disagrees.
"Virtually all of our marine life has been shown to have ingested some of these items at some stage or another.
"These balloons are 100 per cent unnecessary from the point of view of just releasing them into the environment as a pollutant."