Campaign Launched To Improve Diabetes Awareness
14 November 2017, 08:11 | Updated: 14 November 2017, 08:22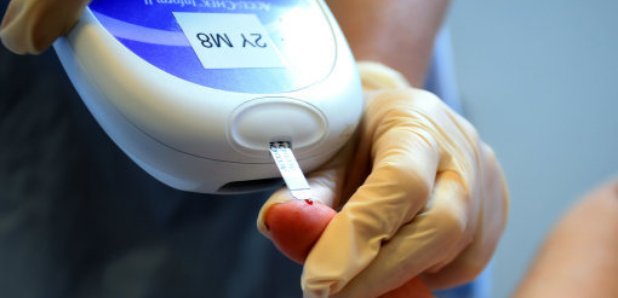 Clinicians across North East Essex are launching a major public awareness campaign in order to improve awareness of diabetes.
At least 70,000 people in Essex currently live with the condition, which if not managed correctly can result in serious health complications such as blindness, kidney failure, stroke and loss of limbs.

The campaign - called 'Let's Beat Diabetes Together' - has been launched to mark World Diabetes Day today.
It aims to help people with both type 1 and type 2 diabetes manage their health better.

Health chiefs also aim to educate the wider public about how they can help prevent developing type 2 diabetes in the first place by making modest adjustments to their lifestyles and diets.

According to the charity Diabetes UK the cost to the nation associated with treating diabetes currently stands at £23.7 billion-a-year. That figure is expected to almost double over the next 20 years.

The NHS provides two nationally-recognised courses which are designed to support people living with Type 1 and Type 2 diabetes.

The aim of both is to empower people with diabetes to be confident in self-managing the condition.

Adele Holcombe, Specialist Dietitian and Service Manager at the North East Essex Diabetes Service (NEEDS), said: "Poorly controlled diabetes is a ticking time bomb, but we know that attending structured education can greatly reduce the risk of developing life threatening and debilitating complications which can be personally devastating.

"Although these education courses are readily available, UK figures show that less than 10 per cent of those diagnosed with diabetes attend.

"The feedback from people who have attended is that they have been extremely worthwhile, and very often people tell us they wish they had attended sooner."

Danielle, who lives in Colchester with type 1 diabetes, has attended a DAFNE course, said: "DAFNE exceeded my expectations and I learned far more than I had ever expected.

"I made a new group of friends who understand the everyday struggles of living with type 1 diabetes. It was an invaluable experience and I wished I had known it all a lot sooner."