Cancer treatment targets missed in Southend
25 May 2018, 07:05 | Updated: 25 May 2018, 07:08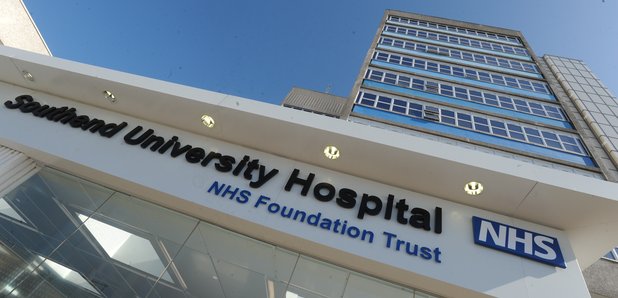 A third of cancer patients at Southend Hospital had to wait for more than two months to start treatment in January and February.
National NHS targets aim for only 15 per cent of people waiting more than 62 days.
In January 2018, 71 per cent of patients were seen within that target time at Southend University Hospital NHS Foundation Trust, and in February 2018 the percentage receiving treatment within 62 days was just 65 per cent.
"Waiting for cancer treatment to start is in my experience one of the most terrifying things that a person can go through," Ashley Dalton - who received cancer treatment at Southend Hospital in 2014 - told Heart.
"The fear that your cancer is growing unchecked, the fear that until treatment starts you are not doing everything that is possible to prevent, for instance, a treatable cancer potentially becoming untreatable is absolutely terrifying.
"It's literally the fear of life or death for a patient.
"When you consider that Southend Hospital is a designated cancer centre, and since April is trialling a one-stop shop for speedier cancer diagnoses - we have to wonder whether this consistent delay in actually delivering treatment almost makes a mockery of early diagnosis.
"Because actually waiting for the treatment after you have a diagnosis of cancer is particularly stressful for patients and it's really key to start that treatment early in order to get good patient outcomes."
Clare Burns, Director of Operations for Planned and Scheduled Care at Southend University Hospital, said:
"We have been working very closely with the regulators at NHSi who are satisfied with the progress we have been making and within the 62 days standard.
"In February we saw an increased number of cancer patients across all tumour areas, apart from urology, but are working with the hospitals who refer patients to us to allow us to identify patients earlier and help ensure they are on the treatment pathway they need to be on much earlier.
"The faster we can diagnose a patient the sooner we can identify the best treatment for them. Equally, the sooner we can give a patient the all clear, the better it is for their emotional wellbeing."