Canvey Drug Dealer Jailed For 10 Years
1 October 2015, 13:13 | Updated: 1 October 2015, 13:17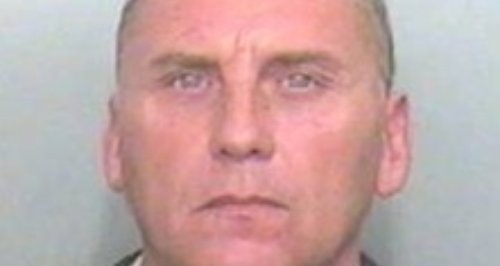 A man from Canvey Island has been jailed for 10 years for his part in running a multi-million pound drug dealing business.
52 year-old Paul Knight, from The Esplanade, was arrested after 90 kilos of drugs like heroin, cocaine, MDMA and cannabis were discovered in boxes by Border Force officers at Birmingham International Airport in March 2013.

The boxes had been transported by courier from the Netherlands.

Investigators then followed the load, which was thought to have a potential street value of £4.75 million as it was delivered to a storage unit in Dagenham.

Another man, 58 year-old Gary Vick, from Dunedin Road in Rainham, signed for the boxes and was then arrested. At the time he was on the phone to Knight, who had rented the unit.

The National Crime Agency says CCTV showed Vick and Knight had been at the unit regularly, and were often seen handling similar sized boxes there.

The NCA says 20 other consignments, weighing around 1.7 tonnes in total, had been shipped to the unit in Dagenham from Netherlands in the two months beforehand.

Knight disappeared following the discovery but was then found in October 2013 following an appeal on national television and in the local media.

He later admitted importation charges, while Vick was found guilty last month following a trial at Chelmsford Crown Court.

Today, Knight was jailed for 10 years and Vick for six.

NCA branch commander Jacque Beer said: "This has been a long and painstaking investigation, but it has resulted in the imprisonment of two men who were heavily involved in importing drugs into the UK.

"Knight and Vick acted as wholesalers, using the fast parcel courier system to bring in the drugs and then distributing them on to dealers around the south east.

"The load recovered in March 2013 on its own would have had a potential street value of almost £4.75 million, but we estimate that these men were likely to have been involved in importing tens of millions of pounds worth."