Canvey Island Fire
3 July 2018, 17:16 | Updated: 3 July 2018, 17:23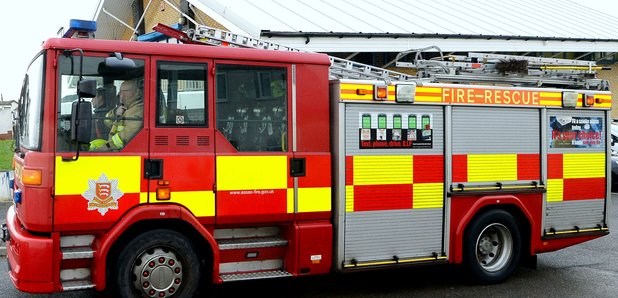 Fire crews have been dealing with a large fire at an industrial site on Canvey Island this afternoon.
Crews have had to divide the scene into sections to tackle the fire which was affecting both the industrial unit and fields nearby.

A number of cordons were put in place and some businesses and homes close to it were evacuated, but there are no reported casualties or injuries.

People living nearby reported hearing loud bangs, before a lot of thick black smoke could be seen blowing into the sky.

The fire's almost out now, with crews working to bring the field fire under control.

Incident Commander Mark Samuels said:

"Had it not been for the quick actions of our crews the fire would have spread more rapidly and affected more of the industrial estate. Our crews are doing a brilliant job of stoping this further spread and we're continuing to work hard to bring the incident under control.

"Reports on social media that this is a diesel factory are not true. We are treating this as an industrial unit fire and a field fire.

"We're also echoing Essex Police's advice for pedestrians and drivers to avoid the area and seek alternative routes where possible."