Care Worker Gets 10 Years For Rape In Waltham Abbey
1 April 2016, 06:05 | Updated: 1 April 2016, 06:07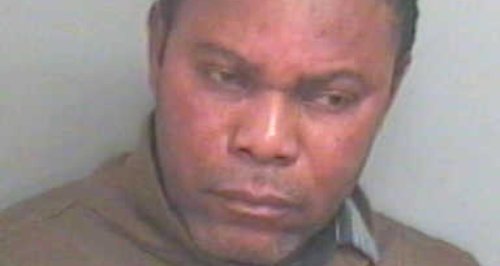 A 52 year-old care worker has been jailed for 10 years for raping a woman he was meant to be looking after in Waltham Abbey.
Michael Ifayin attacked a woman he was caring for on Boxing Day 2014.
After he was arrested over the attack he fled bail but was then tracked down to a betting shop in Camden following a tv appeal for information.
It was discovered he had given false details and used a fake passport to secure his job with a care agency. He had also given false bank account details.
Detective Inspector Terry Balding led the investigation. He said: "This man carried out a serious sexual assault on a woman inside her own home and her own bedroom.
"It was the most despicable breach of trust and he has lied throughout this entire process.
"The victim was also forced to give evidence in court and relive her horrific ordeal.
"I would like to thank her for her bravery in coming forward and the perseverance and commitment of Dc Gemma Fox who worked on this case and ensured this predatory individual was caught and brought to justice".
He added: "I would also like to thank the public and media for their help in appealing for information about this man.
"He is now behind bars and will remain so for a long time".
Ifayin, who is believed to be Nigerian, will also be deported following his sentence.