CCTV witness appeal after Witham rape
21 September 2018, 09:09 | Updated: 21 September 2018, 09:13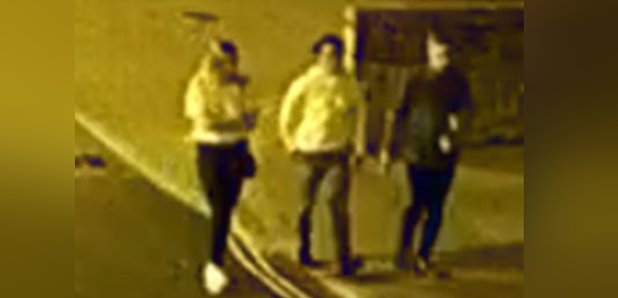 Police are appealing for help to find three people captured on CCTV who may be able to assist with an investigation into the rape of a woman in Witham.
Officers received a call at around 12.15am on the morning of Saturday July 21, after a woman reported being attacked near River Walk.
It is believed that the three people in these CCTV images may have information which could help the Adult Sexual Assault Investigation Team's enquiries.
After leaving Newland Street at around 11.30pm on the night of the attack, the victim took a right turn at Mill Lane, and walked along a footpath in the wooded area which runs parallel to the River Brain.
When she reached the pond area she was approached by two white men, one of whom raped her.
Afterwards, the woman was then able to make her way back to Newland Street, where police were called.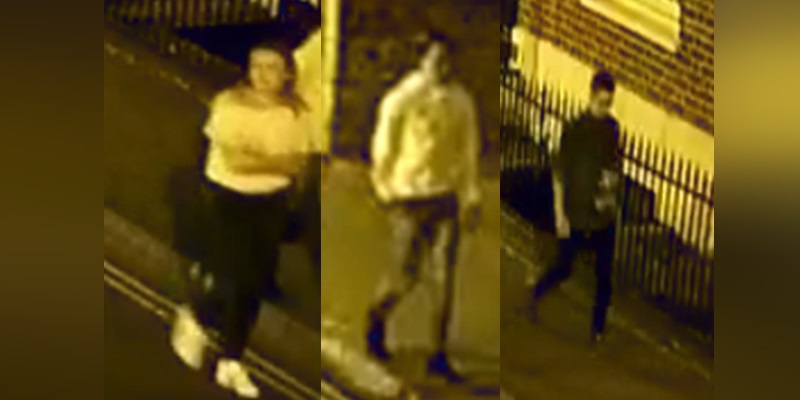 Detective Chief Inspector Greg Wood is leading enquiries.
He said: "If this is you in the CCTV images, you could hold vital information which could help us find those responsible.
"We want to speak to you as witnesses, and we want you to get in touch as soon as possible.
"The woman who was attacked on that night in July continues to receive the full support of our officers, and the investigation continues at steadfast pace.
"These images were captured between 11.45pm and midnight on Friday, July 20. We think these witnesses walked down Guithavon Street towards Mill Lane and then onto Guithavon Valley.
"We know they aren't of the greatest quality but we think they are good enough for these witnesses to recognise themselves.
"To anyone else who was in the area around the time of the attack – please think back. Did you see anything which concerned you or was out of the ordinary? If you did, and you haven't spoken to one of my officers yet, this is the time to make the call."
Chief Inspector Janette Rawlingson, District Commander for Braintree and Uttlesford, said:
"If you can help further the team's enquiries, please contact us on 101, or Crimestoppers anonymously as soon as possible.
"We know when an awful incident of this nature is reported, it naturally raises fears among local people.
"At the time of the incident, we increased patrols and we have not had reports of any similar incidents since this time.
"The best approach is to be vigilant, but not alarmed.
"Witham remains a very safe place to live, work and visit."