Chaos At Stansted Airport Returns
31 July 2018, 12:18 | Updated: 31 July 2018, 12:29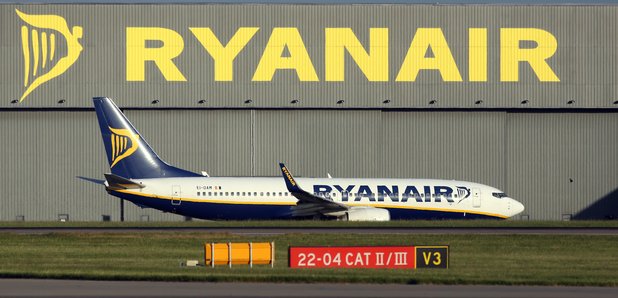 More than 150 Ryanair flights serving London Stansted Airport have been cancelled or delayed due to bad weather.
Passengers reported long queues, a lack of information and sitting on planes that had not moved for several hours.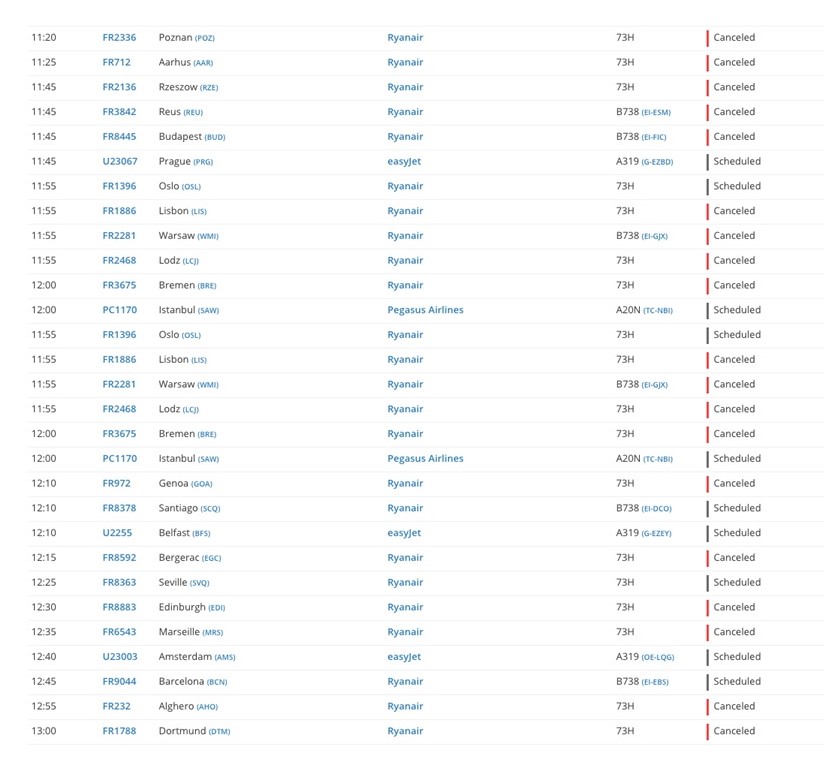 Image (c) Flight Radar 24
A spokeswoman for the Essex airport said the disruption was caused by storms and air traffic control (ATC) restrictions.

London Stansted also suffered disruption on Friday night due to severe weather.

Seventy departing flights across all airlines were delayed between 6am and 9am on Tuesday, equivalent to 84% of the schedule, according to flightstats.com data.

As of 11.30am some 64 arriving and departing Ryanair flights for the whole day were cancelled, representing around 17% of the Dublin-based carrier's services at the airport. A further 89 were delayed.

The airport said in a statement:
"Following the thunderstorms across the South East earlier today, subsequent airspace restrictions have limited the number of aircraft that can operate in and out of London Stansted Airport.

This has meant knock-on delays to flights across the day and Ryanair has taken the decision to cancel a number of its flights.

We continue to advise passengers due to travel today to check the status of their flight with their airline before travelling to the airport."

A spokesman for Ryanair, which has its largest base at London Stansted, said:
"Due to thunderstorms in Stansted today, Ryanair have been forced to cancel a number of first wave flights to/from Stansted.

The knock-on effect of this and ATC staff shortages may cause further disruptions throughout the day, including delays and cancellations.

Affected customers will be notified by email and SMS text message and advised of their options of a refund or free move to the next available flight.

Ryanair sincerely apologise for these weather and ATC disruptions which are entirely beyond our control."

London Stansted is the fourth busiest airport in the UK and was used by almost 26 million passengers last year.