Chaos For Essex Rail Travellers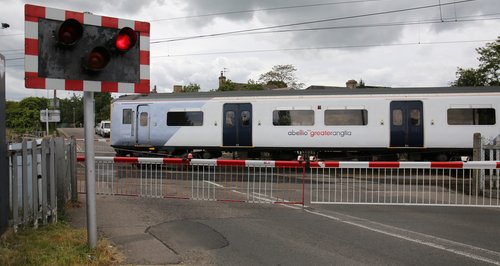 Essex rail commuters on the Greater Anglia network have suffered travel chaos due to a series of problems.
Passengers were advised not to travel on several major routes during the morning peak on Tuesday.

No trains were running between Ipswich and Colchester because of a broken-down freight train.

Travellers were warned that journeys could be delayed by up to three hours as the train could only be moved at 3mph and needed to travel eight miles to clear the line.

Trains between Cambridge and London Liverpool Street were disrupted due to signalling problems in the Saffron Walden area between Audley End and Newport.
Network Rail, which is responsible for managing Britain's railway infrastructure, said it had found the fault and was working as quickly as possible to restore services.

Meanwhile, another broken-down train meant there were no services between Sudbury and Marks Tey.

The Greater Anglia Twitter account was bombarded with angry messages from frustrated travellers.

Paul Barber urged the company to "give up", claiming it makes "Southern Rail look diligent".

A passenger with the username @CmdrSpace complained that they were one of 30 people waiting at Colchester Town station for a train being described on information boards as delayed when it was actually cancelled.

They added: "Ticket office empty. No announcements. Are you going to pay my bus fare?"

Hayley Thornton of Bishop's Stortford wrote: "I know a lot of stuff is going wrong this morning but why is it taking so long to fix? I need to get to work."

Simon Mouncey sent a message to the operator stating: "Managers don't deal with the issues. Aren't visible. Managers at Chelmsford never leave their warm offices."