Chelmsford City Infrastructure Plans Out For Consultation
20 July 2017, 12:15 | Updated: 20 July 2017, 12:18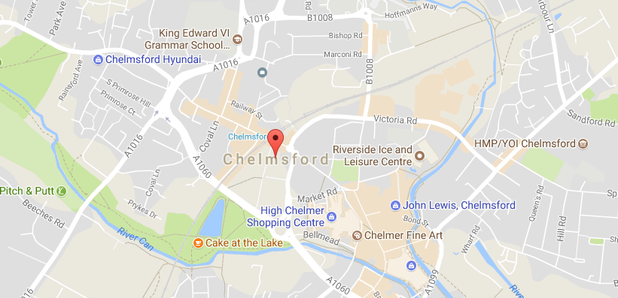 Residents are being urged to give their views on the Chelmsford City Growth Package containing 30 proposed schemes to help improve road, cycle, bus and walking infrastructure across Chelmsford.
A six-week public consultation on the schemes was today launched by Cllr Kevin Bentley at Chelmsford County High School for Girls. Pupils from the school and also nearby King Edward VI Grammar School gave presentations on their ideas to help ease congestion in the city centre.
The Chelmsford City Growth Package documents and a simple response form are available online to allow people to comment at www.essex.gov.uk/chelmsfordtransport.
These are also available to view at a number of public consultation events across the city where residents will also be able to ask questions to transport experts.
The events are:
Tuesday, 18 July 12.30pm-5.30pm at Broomfield Village Hall, 158 Main Road, Broomfield, Chelmsford, CM1 7AH
Wednesday, 19 July 1pm-8.00pm at County Cricket Ground, New Writtle Street, Chelmsford, CM2 0PG
Thursday, 20 July 1pm-8pm at Chelmsford City Football Club, Salerno Way, Chelmsford, CM1 2EH
Monday, 24 July 10pm-4pm at Broomfield Hospital, Court Road, Broomfield, Chelmsford, CM1 7ET
Tuesday, 1 August 1pm-8pm at Chelmsford Rugby Club, Coronation Park, Timsons Lane, Chelmsford, CM2 6AG
Monday, 7 August 1pm-8pm at Parish Hall, 19 Maldon Road, Great Baddow, Chelmsford, CM2 7DW
Saturday, 12 August 10am-4pm at High Chelmer Shopping Centre, Exchange Way, Market Road, Chelmsford, CM1 1XB
Cllr Kevin Bentley, Deputy Leader of Essex County Council, said: "Chelmsford roads are almost at capacity and we need to completely rethink how we travel.
"We cannot just continue to build new roads and upgrade junctions. That is why we have worked with our transport experts and local feedback to help create 30 solutions we believe can help keep Essex moving and support economic growth for residents and businesses.
"Please take five minutes out of your day check out the plans either online or at our consultation events and then give us your views on if they work for you.
"We are keen to ensure that we can deliver value for money on this £15 million investment to help improve transport for everyone."