Chelmsford Man Draws To Battle PTSD
10 September 2018, 16:11 | Updated: 10 September 2018, 17:16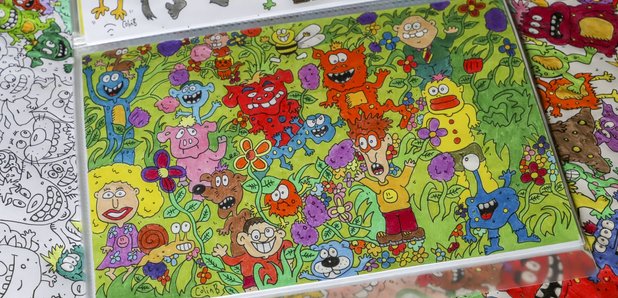 A man from Chelmsford's told Heart how drawing a series of bright coloured cartoons, has helped him cope with PTSD after working as a former prisoner custody officer in courts across Essex for 8 years.
Colin Blundell, from Springfield in Chelmsford, is behind 'Monsters In My Head', which is a series of drawings of characters that go on different adventures.

Some of the pieces also include topical subjects like the world cup and sea pollution as well a political themes on Donald Trump and Theresa May.

Colin told Heart "I was off for 2 years with bad, bad images and flashbacks. I couldn't sleep. I didn't want to do anything. I couldn't go out and I didn't actually draw for about a year and a half. (But this) has got got me back into it and got me back into loving drawing and what I do. It's clearing my mind really, getting some of this bad stufff out of my head and it seems to be helping."

Colin who still has counselling for Post Traumatic Stress Disorder, said he used to draw darker pieces when he was working with criminals daily but says the 'Monsters In My Head' project is really helping him overcome the condition: "It's just helping me with therapy, it's getting me out of my head... what's in my head I just draw. Obviously my past job that I was in, I used to get some bad, bad images in my head. Monsters, all sorts... some gruesome stuff really. But I have managed to change it round into nice little monsters. It's releasing some bad stuff... it just helps to get it down on paper"

The drawings have recently gained a lot of interest on Instagram (@cjbcartoons) as well as from mental health charity MIND in Essex.

Colins says he hopes to raise more mental health awareness through his work and hopes that the pieces help others.