Chelmsford MP Asks Essex County Coucil To Review Bus Gate In City
19 February 2019, 17:11 | Updated: 19 February 2019, 17:14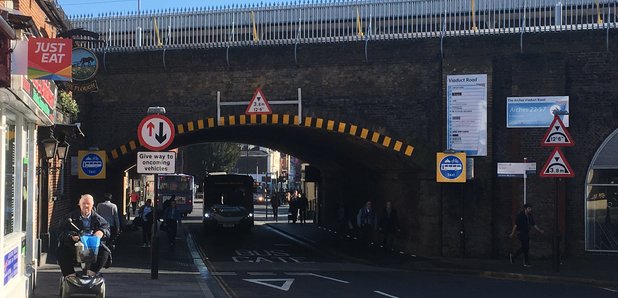 The MP for Chelmsford has told Heart she wants Essex County Council to look into the Bus Gate restrictions on Duke Street in the city, the road under the bridge near the station.
Vicky Ford says the council needs to reconsider signage in the area and road markings as well as making sure people understand where they are allowed to go to drop people off or pick people up from the station. She told us she doesn't feel it's clear at the moment.
Mrs Ford said "People are genuinely confused by the many signs as they drive near the Bus Gate and residents are concerned about its safety.

"Essex County Council does need to conduct a review"


Essex County Council told us:
An Essex County Council spokesperson said: "It has been illegal to drive through the bus gate at Duke Street in Chelmsford since 2011.
"Latest figures up to the end of January 2019 show that since the Duke Street cameras became operational in 2017, a total of 58,077 Penalty Charge Notices (PCNs) have been issued.
"Before turning on enforcement cameras in 2017, we increased signage at all junctions leading to the bus gate, sent more than 3,000 warning notices and painted the words "BUS GATE" in five-foot high letters on the road at both entrances to help make drivers aware of the restrictions.
"The number of people illegally using the bus gate reduced to less than a quarter of the number before we began to issue Penalty Charge Notices (PCNs).
"This has helped to ensure buses at the nearby bus station can run on time, has stopped cars using the city centre as a 'rat run' and has increased safety for pedestrians using this busy junction and crossing close to Chelmsford railway station.
"All money generated by PCNs is ring-fenced and reinvested to help improve public transport, roads and the transport network across Essex."