Chelmsford's Army And Navy Flyover Closed
11 September 2018, 17:13 | Updated: 11 September 2018, 17:15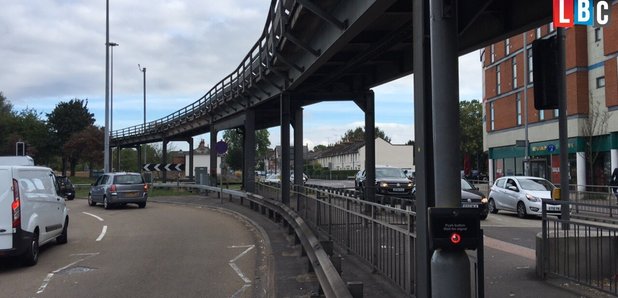 The Army and Navy flyover will close to all traffic from this evening after recent damage to part of the structure was revealed during an inspection.
During the inspection, carried out by highways engineers, it was confirmed that at some point during the past few weeks one of the columns has shifted slightly on its base. This now requires further investigation to fully understand the cause of the damage and if there are implications for the safety of the structure.

The closure will enable an independent inspection of the structure to be brought forward. The flyover will not be reopened until this work has been completed. The supporting column will also be reinforced in the coming days.

In the meantime, drivers are reminded that there are likely to be added delays around the Army and Navy roundabout, and to consider alternative routes if possible.

Essex County Council's Deputy Leader and Cabinet Member for Infrastructure, Kevin Bentley, said:

"This damage is something which has happened very recently. We don't know how it happened, and our task now is getting to the bottom of the issue so we can ensure the structure is safe.

"There can be no compromise with safety, so we have taken the decision to close the flyover while we complete this work. An independent survey of the flyover will be carried out as swiftly as possible so we understand the complete picture.

"In the meantime, we are sorry for any inconvenience, but I am sure road users and residents would agree there can be no compromise over safety."

It's as the MP for the city, Vicky Ford, asked the Transport Minister today what funding is available to replace the Army and Navy Flyover.

She's released the following statement:

"Safety must come first and it is right that the flyover is closed if there are any safety concerns.

"I have been saying for many months that we need a long term strategy for replacing the flyover. I have already met the Roads Minister, the Secretary of State for Transport and the Treasury Minister responsible for roads.

"I raised this in the House of Commons this morning.

"In order to fund a replacement we need the County Council and the Local Enterprise Partnership to put in a bid for funding.

"I have asked them for an urgent meeting to make sure this is actioned."