Chief Inspector Talks About HMP Chelmsford Report
12 October 2018, 16:15 | Updated: 12 October 2018, 16:18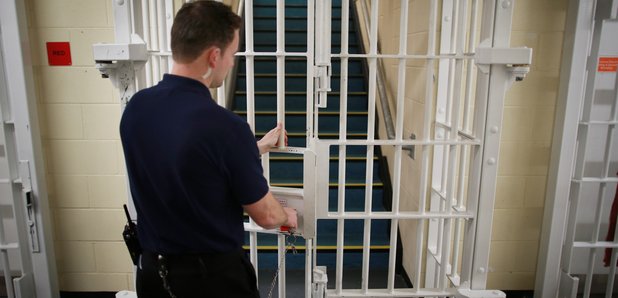 After a report released this morning showed an inspection of Chelmsford prison earlier this year found it has "serious problems", the Chief Inspector of Prisons says it led him to consider issuing an "urgent notification" for HMP Chelmsford.
But Peter Clarke said he didn't trigger the scheme, because of some signs of improvement. He said that there are "very early signs that they may be beginning to make some progress at Chelmsford, but it's far too early for us to say whether or not they were going to be successful.

"In terms of effective local leadership, new leadership, and that they were getting good support from the regional structures of the prisons service but that's not to take away from the fact that what we saw at Chelmsford was deeply troubling."

He added though, that the fact that 50 prisoners had been removed before the inspection, to reduce overcrowding, gave him some hope:""It's no good carrying on with a prison that is on the brink of failing catastrophically and not doing anything about it. So the prison service, I think, was right to take some of the pressure off Chelmsford by taking those prisoners out."

Following the inspection in May and June, the report showed levels of violence at HMP chelmsford were "far too high", drugs were readily available and the response to self-harm and suicide had been "inadequate".

It also revealed that in just one month, the jail seized contraband worth more than £15,000.

Talking about what needs to be done next, Mr. Clarke said "One of the main things is really to get into this supply chains of drugs and then to deal with the violence; and they weren't doing enough to analyse the violence and to get ahead of it, they weren't really understanding where it was happening, when it was happening, why it was happening, who was commiting it, so they need to do a lot more there."

Michael Spurr, Chief Executive of Her Majesty's Prison & Probation Service, said: "Chelmsford faces some significant challenges but, as the Chief Inspector highlights, there is a committed team in place who will robustly tackle the issues."