Children Aged 14 Used As Drugs Mules In Essex
13 October 2017, 07:07 | Updated: 13 October 2017, 07:09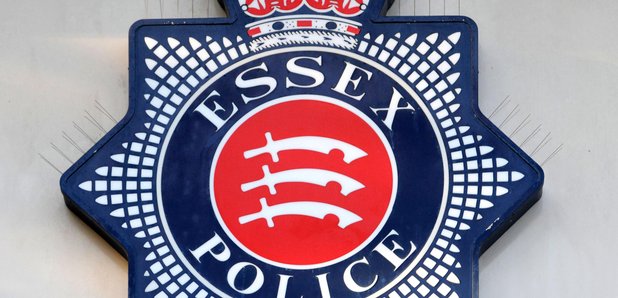 Heart has found out children as young as FOURTEEN are being used as drugs mules in Essex by gangs who've groomed them
In the first six months of this year nearly 300 suspected drug dealers and street gang members have been arrested by Essex Police's specialist Operation Raptor teams for offences including possession with intent to supply, being concerned in the supply of drugs, possessing a variety of offensive weapons, allowing a premises to be used for drug supply and a host of other offences.
During the same period our Operation Raptor teams have charged 130 people and put them before the courts and seized more than £100,000 of cash, believed to be the proceeds of their criminal activity.
Essex Police is now stepping up its action against those involved in gang crime and the illegal drugs trade even further with the launch of Operation Essex.
Teams from across the force, including Operation Raptor, Operational Support Group (OSG), roads policing, public protection and community and local policing, will come together to specifically target those involved in drug supply in Essex as well as the associated violent offences which often go hand in hand with the illegal substance trade.
Officers will use a variety of tactics including: automated number plate recognition (ANPR) operations to target known criminals using the roads; working with neighbouring forces to target criminals crossing county borders to commit crime; executing warrants at the home of suspected offenders; and covert and high visibility patrols in key areas.
Operation Essex will also see Essex Police continue working with partners to safeguard those vulnerable to exploitation by drug dealers and gangs.
Commonly, drug dealers will take over the homes of vulnerable members of the community, using them as a dealing base as part of a practice known as "cuckooing". Dealers and gangs also prey on young people or those with addictions, luring them in with the promise of money and gifts, but instead using them to courier drugs and commit associated offences.
Assistant Chief Constable Andy Prophet said: "Essex, like many other counties up and down the county, has continued to see an escalation in drug and gang-related violence.
"Our officers work tirelessly every day, arresting those involved in this type of crime, putting them behind bars and safeguarding those they exploit.
"But we need your help to do this and would urge members of the community who have information about drug or gang-related crime to contact us. We will act on your information."
Chief Supt Paul Wells, Essex Police's lead for Operation Raptor, said: "Operation Essex will see us putting even more resources from a number of our specialist teams on to the streets to target those involved in the most serious of crimes.
"We want those involved in drug and gang-related crime and associated violence to know that there will be no place for them to hide in Essex."
If you have information about drug, gang-related of violent crime in your community you can contact Essex Police on 101 or Crimestoppers anonymously on 0800 555 111.