Chris May's Family "In Limbo" Not Knowing What Happened To Him
26 May 2016, 05:55 | Updated: 26 May 2016, 06:10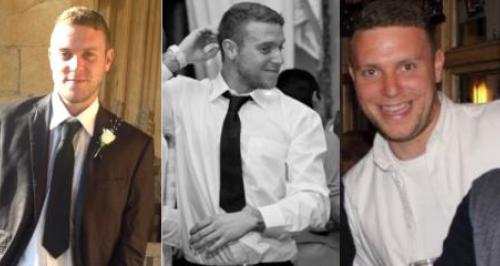 The family of a man from Kelvedon, who has been missing for a year, say they are "in limbo" not knowing what has happened to him.
28 year-old Chris May was last seen on the morning of 25 May, 2015.
His car was later discovered on Troy's Chase in Fairstead but he has never been found.
Yesterday it was announced Essex Police are now treating his disappearance as a murder investigation and think his death had something to do with the fact he had recently started selling drugs.
In a statement his family said: "As a family it is very difficult to put in to words how we are feeling and dealing with Chris going missing.
"For us, every day since he has been gone is like the first day he went. We are in limbo and finding it very difficult to see our loved ones going through so much pain and not being able to fix it.
"We need answers and someone does know where he went that day.
"We would like to say to those people that do have answers and haven't come forward; put yourselves in our shoes. How would you feel if it was one of your loved ones? One day they disappeared. No sight of them anywhere. No explanation.
"Some days you feel like it isn't real. Some days it's so real it smacks you in the face. Hard!
"Every person you see near your house when you return home you convince yourself it might be him finally coming back even though deep down you know it isn't.
"Every time you hear a sound in the night.
"Every time someone knocks on the door.
"Every time an unknown number calls you.
"Every time you see a car like his, even though his car has been found. For that split second you forget.
"Then there are days you think what if? What if what the police are saying is true? Those days are the worst.
"How can we have hope when the person that knows something is unlikely to speak up? How can we grieve and how are we supposed to keep living like this?
"Please, whoever you are, whatever you know, we are begging you to put an end to our family's suffering".