Colchester Murder Accused Suffers "Emerging Personality Disorder"
14 April 2016, 07:16 | Updated: 14 April 2016, 08:04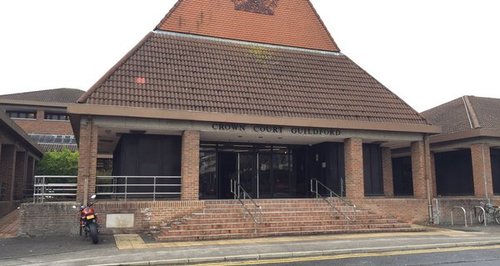 The trial of a teenager charged with murdering James Attfield and Nahid Almanea in Colchester has been told he suffers from an "emerging personality disorder".
Yesterday the jury at Guilford Crown Court heard from forensic pyschiatrist, Dr Simon Hill, who assessed the boy in August 2015.
Dr Hill said the boy "was describing the most anti-social violent thoughts I have come across''.
Dr Hill said he talked about voices telling him to set fire to babies and cut their necks off.
There was anger and hatred against prostitutes and discussion of how his headteacher had made him angry.
Dr Hill said: "He was really unable to contain his excitement about harming a headteacher and throwing acid.''
The teenager, who said he was hearing voices on a daily basis, spoke of a "deep dark voice'' telling him about a girl in a cell while he was being held in male-only custody.
Dr Hill said the teenager became "agitated'' and "shaking'' when he felt no one believed him.
From this assessment Dr Hill felt the teenager was suffering from an emerging personality disorder but he could not rule out a psychotic illness.
Dr Hill told the court he was left with the feeling that "this man is extremely risky''.
The jury has been told that a stash of material - books, DVDs and film - were found at the teenager's home on serial killers such as Yorkshire Ripper Peter Sutcliffe, Stockwell Strangler Kenneth Erskine, cannibal Jeffrey Dahmer and Soviet killer Andrei Chikatilo who was known as the Butcher of Rostov and the Red Ripper.
Dr Hill said the teenager was "fascinated'' by serial killers, adding: "I think it is highly likely that the things he was reading had an impact on his offences because he was becoming pre-occupied with them.''
The jury was also told that the teenager's father had also heard voices when he was a youth.
The boy has admitted manslaughter by reason of diminished responsibility but denies murder.
The jury has been told that a prosecution expert suggests the hallucinations have a "doubtful authenticity'' and are part of the defendant's attempts to ``deceive''.
Earlier in the day the boy's defence laway, Simon Spence QC, said jury should consider whether the teenager, who has been seen by several psychiatrists, has managed to be "successful in hoodwinking'' these medical experts with his claim that he was suffering from diminished responsibility.
He pointed out that the teenager has been diagnosed as being on the autistic spectrum.
Mr Spence said: "As you listen to the evidence of the experts you are not concerned with whether the defendant was insane or not. The question for you is whether at the time of the killings if he (the defendant) was suffering from an abnormality of normal function.''
He told the jury to think about whether the teenager's condition "impaired'' him in understanding the nature of his conduct or from some rational judgment or ``most importantly'' in ``not self-control in what he did but self-control in what he could stop himself doing in the first place''.
The trial continues.