Colchester-Based Soldier Jailed For Child Rape
14 July 2015, 16:20 | Updated: 14 July 2015, 16:24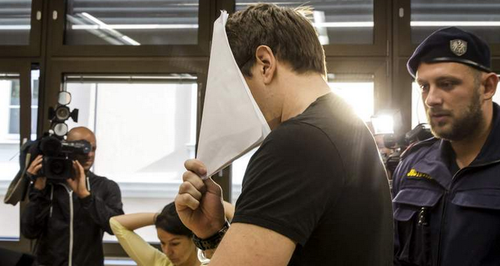 A Colchester-based soldier's been jailed for 9 years in Austria for raping a 6 year old girl in her home.
Source: Sky News.
Craig Michael Stormey - from the 7th Parachute Regiment Royal Horse Artillery was in the country for an army training camp.
He'd been taking part in an army training camp in the Stubaital Alpine valley at the time.
It's understood he entered the victim's unlocked home early in November and raped her.
According to local reports, the girl's father went to his daughter's bedroom after being woken by a noise.
He found the half-naked serviceman and restrained him until police arrived.
A spokesman for the Tyrolean court in Innsbruck said the man's lawyer plans to appeal against the verdict.
If he loses the appeal, the spokesman said the soldier can ask to serve the prison sentence in Britain.
He pleaded guilty - though said he was drunk to remember what happened.
Given the conviction, an application is expected to be made to discharge him from the army.
An Army spokesman said: "The Army can confirm that a British soldier has been convicted in Austria of the rape of a minor and sentenced to nine years imprisonment.
"In line with normal procedure when a soldier is sentenced to imprisonment, an application will be made for his discharge from the Army.
"We are not prepared to release any personal information about this individual.
"We have a common law and Data Protection Act duty to protect the personal information of our employees and there is no good reason to release personal information in this case."