Colchester Family Touched By Public Support
25 August 2017, 15:09 | Updated: 25 August 2017, 15:14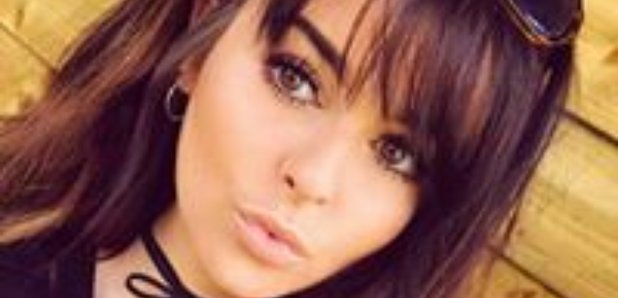 The family of an "adventurous and caring" young woman who died after taking an unknown substance at a music festival said they have been heartened by the public's outpouring of support during one of their "darkest times".
Amy Vigus, 20, died after ingesting a pill she mistakenly believed contained the party drug MDMA while attending the Elrow Town festival in London's
Olympic Park last weekend.
After she became violently sick and experienced fits after taking the pill on Saturday, August 19, Amy made it back to her family home in Colchester, Essex, where her parents tried to resuscitate her before she was taken to hospital.
She was later transferred to intensive care, but slipped into a coma and was pronounced dead on Monday, August 21.
A family relative, who asked not to be named, told the Press Association the family had been "massively" taken aback by the success of a charity appeal they launched to raise funds for the hospital which cared for her, just a few hours since the campaign went live.
The video, entitled Our Amy, received more than 1.9 million views in its first 24 hours on Facebook, with the accompanying JustGiving page receiving more than £2,500 - dwarfing its original £500 target.
The video says Amy attended the event looking "as Amy always did - hair in, eyelashes on, and a smile on her face", before tragically being taken ill.
It said: "The corridors of Colchester General Hospital echoed with the cries and screams of her family members.
"Our Amy made a mistake, our Amy will never smile again, our Amy is dead.
"Our Amy is dead."
The relative said: "The video was made with the intention of spreading awareness, but I didn't think it would gather so much momentum and touch as many hearts as it has.
"The comments that it's received and the messages that we've received from mothers, fathers, siblings - it's been really something else for people to be so in touch with Amy's story and wanting to spread that message.
"I think it's really, really touched everyone in the family and the well-wishers and the kind words have really, really meant a lot."
He added: "I can't express to you enough how fantastic Colchester General Hospital were in the intensive care unit and the resuscitation unit.
"Every member of staff was an absolute hero. They worked so hard in Amy's final hours to save her."
He said the video was originally made to explain what had happened, but became a means of celebrating Amy's life and warning others of the dangers of repeating her actions.
He said: "It was very challenging for us to do that, but at the same time to spread that message and try to make something positive during one of our darkest times, I think was worth the experience."
Three family members produced the appeal in Amy's memory.
It remembers her as "cheeky, mischievous, adventurous and caring", and warned others: "The next time you're in that moment, please, stop and think about our Amy and the consequences of her mistake on herself and her family she has left behind."
She had been due to take part in a charity skydive in October.