Colchester Hospital Told To Form "Long Term Partnership" With Ipswich Hospital
28 April 2016, 07:15 | Updated: 28 April 2016, 12:20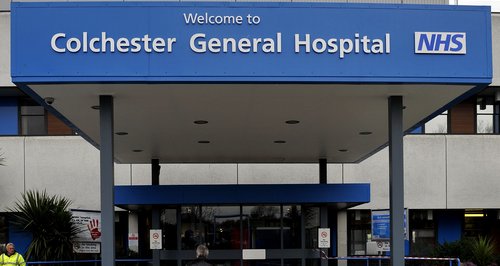 Colchester Hospital has been told it needs to start a "long-term partnership" with a neighbouring trust as the "only way of securing services for patients long into the future".
It follows another damning report from the Care Quality Commission about care at the trust, which has been in Special Measures for more than two years.
An unannounced inspection on the 4th and 5th of April found highlighted several concerns.
The Chief Inspector of Hospitals, Proffessor Sir Mike Richards, said in a letter to the Health Secretary: "While some improvements have been made in response to previous CQC concerns, we observed deterioration on other wards and services of which the trust was not aware.
"I am concerned that this represents a continuation of the trust's pattern of not recognising its own risks, and poor governance around sustaining service improvement".
"We have consistently found poor and unsafe practices which place patients at risk of harm. Despite working with other stakeholders I have significant concerns regarding the lack of improvement at the trust.
"I cannot therefore recommend a further extension to Special Measures. I believe a more radical solution is required to ensure the delivery of safe care in the trust.
"Given the pattern of performance to date, I do not have confidence in the ability of the trust's current board to address the issues I have highlighted.
In a statement, the Chief Executive of Colchester Hospital NHS Foundation Trust, Frank Sims said: "Improving care and quality to ensure we provide outstanding care, consistently for all patients at all times, will continue to be at the heart of everything we do.
"For example, we will continue to work tirelessly to deliver the Quality Improvement Plan that was approved by the CQC and Monitor in late February."