Colchester Man Left With Chunk Of Face Missing
30 August 2017, 15:02 | Updated: 30 August 2017, 15:05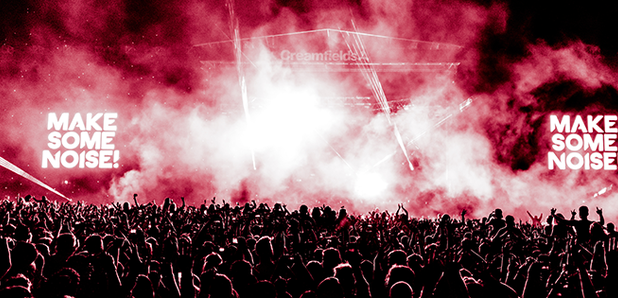 A man from Essex who was left with a chunk of his face missing at a music festival may have stepped in to help a girl before being attacked by "sick bastards", his brother has said.
Horrific photos of Jimmy Leggett, 21, have been shared thousands of times on social media showing his injuries at the Creamfields festival on Sunday.

The images were taken by another festivalgoer and shared to help find out how he came by his injuries.

Mr Leggett was taken to hospital for treatment but is now recovering at the home he shares with parents Marie and David and younger brother Harry, 17, in Kelvedon, Colchester.

The window fitter had travelled to the music event in Daresebury, Cheshire, with friends.

On Wednesday, his twin brother Max described those responsible as "sick bastards" and appealed for information.

He said: "He's home now and recovering. His face is in a state. He can barely eat, barely drink, barely breathe really.

"He travelled up to Liverpool for Creamfields with friends and the last day ventured off on his own and woke up in a Liverpool hospital.

"He can't for the life of him remember what happened.

"By the looks of it, it's been done purposely. It's not an accident.

"We think he's been repeatedly bottled in the face but that could be wrong, he can't remember a bottle coming to his face.

"He's got a fractured cheekbone, fractured eye socket, a tooth missing. I can't imagine that he's had an accident.

"He ventured off, he was out of his face, as you are at festivals. Only thing he said to me was a girl was getting bullied by a lot of other boys and he stepped in. That could be when it kicked off or it could be nothing to do with it. He just can't remember.

"We don't really know what's happened so we are just trying to reach out to someone who saw what happened. It looks to me like a glass bottle has been used.

"That's for life what he's got. His face will never be the same.

"You've got to be a sick bastard to do something like that."

Cheshire Police say at 5.15pm on Sunday they were made aware of a man with serious facial injuries at the onsite hospital at Creamfields.

Mr Leggett was then taken to Aintree Hospital for medical treatment.

Detective Sergeant Lianne Macfarlane, from Cheshire Police, said: "This is a serious incident in which a man was left with significant facial injuries. I am aware that there are many people from all over the country commenting on social media who may have important information. I am appealing for anyone who directly witnessed what happened to contact Cheshire Police immediately."

Anyone with any information is asked to contact 101, request Cheshire Police and quote incident 745 of 27 August 2017.

Alternatively information can be left anonymously via Crimestoppers on 0800 555 111.