Colchester MP "Unconvinced" By Gov Academy Plans
7 April 2016, 09:28 | Updated: 7 April 2016, 09:33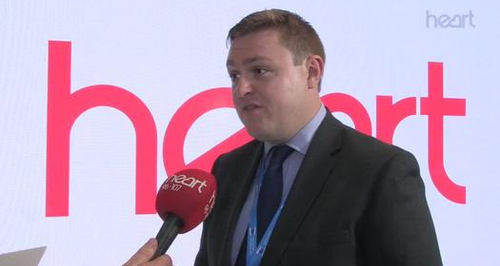 The MP for Colchester says he is "not convinced" by Government plans to turn every school into an academy by 2020.
The proposals would also see local authorities stop maintaining schools from 2022.
Will Quince said: "A number of people have asked my view on the Government's proposals.
"I believe that academies have a place in our education system, and that they have played a part in helping to turn around failing schools.
"However, I am not convinced by the suggestion that they are somehow the only way to improve standards.
"Indeed, in many cases we have good or outstanding schools which are maintained by local authorities, so it is a needless shake-up for both schools and councils to suddenly force them to become academies, especially if it is against their wishes.
"This is even stranger when under the proposals, some responsibilities would still lie with the local authorities, such as home to school transport and admissions.
"Moreover, I do not understand how moving control of schools from local authorities, which are run by elected representatives, to unelected regional school commissioners makes schools more accountable to parents.
"We need a decentralisation of education, giving more control to teachers and parents.
"This proposal risks centralising power in Whitehall and with unelected bureaucrats.
"I have written to Nicky Morgan, the Education Secretary, relaying my concerns and stressing the need for her to think again about these proposals rather than pushing ahead with these unwanted changes".