Colchester Murderer To Be Sentenced
29 April 2016, 06:25 | Updated: 29 April 2016, 06:27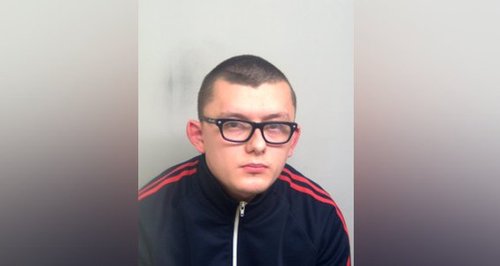 A "monster'' teenager is due to be sentenced later for murdering two strangers in Colchester in 2014.
James Fairweather, from Thorpe Walk in Greenstead, was 15 years old when he terrorised a local community by carrying out horrific random attacks on James Attfield and Nahid Almanea.
Inspired by notorious serial killers, he stabbed 33-year-old Mr Attfield 102 times as he lay drunk and helpless in a park in Colchester, Essex, in March 2014.
Three months later, he attacked Ms Almanea, 31, with a bayonet and stabbed her in both eyes as she walked along Salary Brook nature trail in the town.
He was prowling the same area for a third victim when police finally stopped his killing spree in its tracks in May last year.
At the time of his arrest, Fairweather was wearing gloves and armed with a lock knife.
He was "turned on'' by serial killers and researched Ian Huntley, Myra Hindley and Yorkshire Ripper Peter Sutcliffe, who he had a picture of on his phone.
Ted Bundy, who was his favourite serial killer, sexually assaulted, murdered and decapitated his victims.
Fairweather, who has autism, had played violent computer games Call Of Duty and Grand Theft Auto since he was 13 years old.
And he had a stash of horror films including Wrong Turn: The Carnage Collection, a DVD about Sutcliffe and a book called The World's Worst Crimes.
After he killed, he obsessively looked up press coverage of the murders on the internet.
He admitted manslaughter on the grounds of diminished responsibility, claiming he believed he was possessed by the devil and heard voices that compelled him to kill.
But the 17-year-old was convicted of murder after an expert told his trial that his description of the hallucinations sounded like something plucked from a horror film.
Afterwards, Mr Attfield's mother Julie Finch said: "James Fairweather is a monster in our eyes - and we will never be able to forgive him.''
Friends and staff at the University of Essex where Ms Almanea was studying remembered her as "a bright, talented and conscientious member of our university community''.
The hunt to find the murderer was "one of the biggest investigations'' carried out by Essex Police, according to Assistant Chief Constable Steve Worron.
Fairweather, who is now 17, will be sentenced by Mr Justice Spencer at the Old Bailey.