Colchester Only Council To Re-Home Refugees Under Gov Programme
27 May 2016, 07:38 | Updated: 27 May 2016, 07:43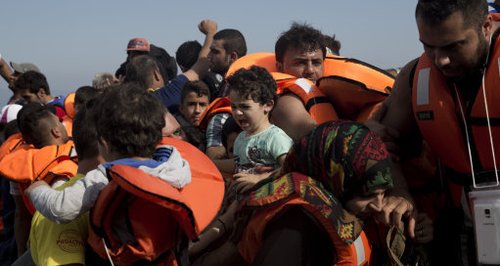 It has been revealed Colchester Borough Council is the only local authority in Essex to have re-home Syrian refugees under the Government's expanded resettlement programme.
Figures from the Home Office show it took in 22 people between October and March.
The council in Coventry re-homed the most of any council around the country with 105.
The Prime Minister, David Cameron, announced plans to step up the Syrian Vulnerable Persons Resettlement Scheme last year after public outcry over the fate of those driven to attempt to make the perilous crossing of the Mediterranean by boat.
The Government has pledged to resettle 20,000 people from the region around the war-torn country by 2020.
Earlier this year it was revealed that the scheme is expected to cost more than half a billion pounds.
A Home Office spokesman said: "The UK has been at the forefront of the international response to the humanitarian crisis in Syria.
"We have committed to resettling 20,000 Syrian refugees through our Vulnerable Persons Resettlement (VPR) scheme over the course of this parliament - and have already provided refuge to more than 1,600 people in need of protection.
"There has been a tremendous amount of goodwill from local authorities and the private, non-governmental and voluntary sectors as well as from individuals across the UK.
"We are very grateful for all the local authorities who have offered their support and will continue to work with them to identify further opportunities to resettle Syrian families.''