Colchester: Police Investigate Hospital
26 November 2013, 16:49 | Updated: 26 November 2013, 16:55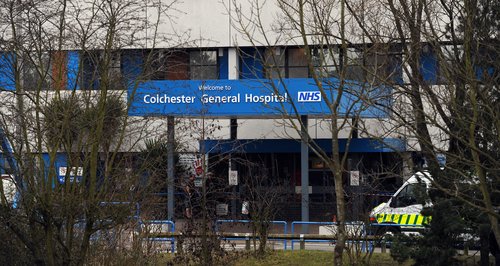 Essex Police have launched a criminal investigation into the alleged manipulation of cancer waiting lists at a hospital.
The investigation into Colchester Hospital University NHS Foundation Trust will aim to establish whether any criminal offences have been committed and then take any appropriate action depending on the evidence, the force said.

A spokesman added: "Essex Police is working with NHS England, the Trust and other health organisations to ensure that, throughout its investigation, the priority remains the safety and welfare of the public."
Last month the hospital was placed into special measures after the allegations came to light.

A number of cancer patients suffered "undue delays" at the hospital, according to a report from the Care Quality Commission (CQC).

CQC inspectors found that there were "inaccuracies" with waiting time data relating to cancer treatment.

Staff told inspectors they were "pressured or bullied" to change data relating to patients and their treatment to make it seem as though people were being treated in line with national guidelines.

As a result some patients may not have had the treatment they needed in time, according to the CQC.

Current and former cancer patients of the hospital, their relatives and members of the public who have any concerns as a result of the CQC report are advised to contact a special helpline that the trust has set up on 0800 028 2026.

Anyone with information relevant to the police inquiry should contact Essex Police on 101.