Colchester Serial Burglar Who Tied Up Women Jailed
16 August 2018, 15:54 | Updated: 16 August 2018, 16:33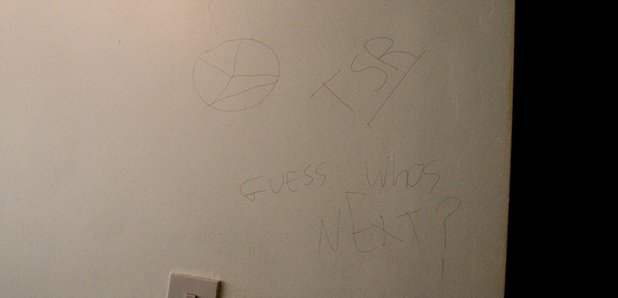 A serial burglar in Colchester, who drew pentagrams on people's walls and tied up his last two victims at knifepoint, has been jailed for 12 years.
Chelmsford Crown Court heard that 23 year old Conor Ashton targetted mostly women between 2013 and 2017, several of which were students at the University of Essex, and modelled himself on 1980s American serial killer Richard Ramirez, known as the Night Stalker.

He admitted at an earlier hearing to two counts of aggravated burglary and six of burglary and was jailed today.

Ashton drew graffiti at his victims' homes, including pentagrams and comments such as "the stalking ransacker", "guess who's next", "media attention?" and "police suck".

He also rifled through underwear drawers.

Ashton initially targeted empty homes, but later broke into two houses where women were asleep.

The women said he wore a balaclava and gloves, bound them with cable ties at knifepoint and demanded bank cards.

A 23-year-old victim said she still struggles to sleep at night and is "easily disturbed and panicked by small noises and movement".

Detective Inspector Alan Pitcher, of the Kent and Essex Serious Crime Directorate, said after the court hearing that Ashton was a "dangerous individual whose offending had clearly escalated".

Ashton was caught after he was linked to a laptop stolen from a student's room in 2014.

Police then discovered a balaclava, gloves and cable ties in his room in Purcell Close, Colchester, and found that his handwriting matched that at the crime scenes.

Mr Pitcher said "This has been a very disturbing case and I can't begin to imagine how terrified Ashton's last two victims in particular must have felt."

Ashton was jailed for 12 years for the aggravated burglaries and three years for each of the burglaries, to run concurrently.

He will be on licence for four years once he is released from prison and was also handed a restraining order in respect of one of the burglary victims.