Colchester Hospital Set To Lose Urology Cancer Surgery
7 July 2016, 11:45 | Updated: 7 July 2016, 11:47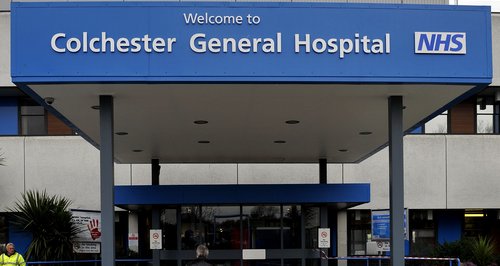 Colchester Hospital is set to lose its specialist urology cancer surgery facilities with plans to centralise the service at Southend Hospital instead.
The proposals have come NHS England after a panel made up of expert clinicians, patient representatives and commissioners evaluated both sites.
NHS England said: "The panel found that whilst the service at Colchester had considered a single site service, the team had not been able to fully address how they would undertake the service expansion required to provide a service across the whole county.
"By contrast, the team at Southend showed good understanding of the need to provide the service for the entire population, including an outreach model that showed they had thought about each element of the patient pathway, regardless of the area patients lived.
"They had clear mobilisation and capacity plans. These plans will be worked on together by all trusts in Essex.
"Please be aware that the panel's recommendation does not mean that a decision has been made.
"NHS England has not made a decision and will not finalise plans until further public engagement has taken place on the new service model; this will involve listening to patients and stakeholders to help minimise the impact of any service change".
Dr Rory Harvey, Clinical Director for the East of England Cancer Strategic Clinical Network and Co-Chair for the national Cancer Programme of Care Board at NHS England, said; "This is an important recommendation for people across Essex.
"For a long time we have had specialised urological surgery services that do not meet nationally agreed standards which are based on clinical evidence.
"The thorough review and subsequent recommendation of the clinical panel, together with the support offered by all the trusts in the county at today's meeting, means that we can start looking towards a new service that will drive improvements in the treatment of complex urological cancers, increase the number of patients we can treat and improve the survival chances for patients after one and five years in Essex."
Dr Angela Tillett, Medical Director of Colchester Hospital University NHS Foundation Trust, said:
"The Trust remains totally committed to ensuring that all of the people of Essex have access to the best possible service for complex urological cancer surgery.
"The Trust offers its thanks to everyone who was involved in the bid and for the widespread support we received from the local community, including patients, user groups, MPs, local media and the general public.
"Complex urological cancer surgery is only a small part of the work provided by the Trust's urology department. All other urology treatment will continue to be provided locally."