Colchester To Get Own Monopoly Board
18 March 2016, 07:23 | Updated: 18 March 2016, 07:25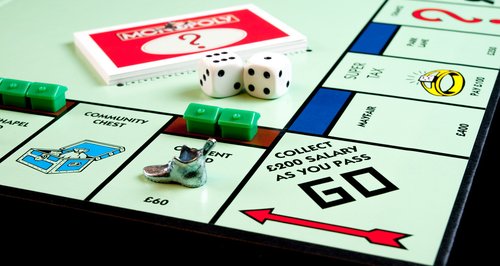 Colchester has beaten nine other towns in East Anglia to "Pass GO"!
It got nearly half of all the votes cast, beating the likes of Great Yarmouth, King's Lynn, and Newmarket.
Emma Lodwick, from Winning Moves UK, who are making the game under licence from Hasbro, said the board will have an "exclusive Colchester flavour and feel".

She said: "For example, the paper could be Fleet Street, somewhere roman which is very old maybe Old Kent Road and a museum could be on the very trendy Angel, Islington square.

"Absolutely everything is up for grabs. The 22 London streets will be taken over by Colchester landmarks and favourites.
"However we are reserving one street for a residential area so we urge everyone to get voting from today for absolutely everything.
"During general voting for Colchester to get its own game the odd 'Euro' comment was made about whether one of the playing cards should mention Colchester's Euro 'twin' towns.
"We shall be interested to hear on this too.

"Polls stay open until the end of next month and each and every single suggestion will be poured over.
"We thank the public for all its votes for Colchester winning the board and in advance for general landmarks and favourite places to appear on the board."
It will be available from October.