Court Hears Allardyce Conned By 'Smart' Salesman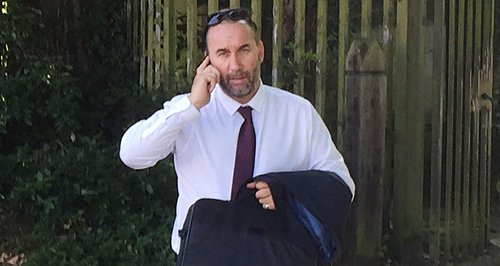 Potential England manager Sam Allardyce described an Essex fraudster who conned him and other West Ham staff out of thousands of pounds "extremely smart" and a "good salesman", a court heard.
Stephen Ackerman, 48, is accused of defrauding ex-West Ham manager Mr Allardyce and 12 other players and staff, including England striker Andy Carroll, out of thousands of pounds by selling them hampers which were never delivered in December 2014.

Ackerman, of Loughton, denies 18 fraud charges, with the proceeds amounting to a total of around £61,560.

Mr Allardyce, who is in talks with the Football Association about becoming England's next manager, is said to have lost #13,270 in the alleged scam.

Appearing via videolink, wearing a black polo shirt, the Sunderland manager said: "I went and chatted away with, obviously, Stephen and ... talked about champagne and wine which he said he could get.

"I said he could then deal with Anita, my PA, for the payment of those goods.

"Then I went off training with the lads.''
The case continues.
A favourite to become England boss, Mr Allardyce purchased six bottles of Laurent Perrier rose champagne and six bottles of Sancerre wine, totalling £270, Snaresbrook Crown Court heard.

He then became aware of unauthorised fraudulent activity totalling £13,000 over the next few days.

Describing the man he met on December 12, who was within ``touching distance'', Mr Allardyce said: "He was extremely smart, very well spoken and he set his stall up exceptionally well.

"There was a very good array of good quality products for sale.

"A good salesman, smart, excellent in terms of how he would sell his goods and how good the value was and obviously they would get delivered to you at a later date."