Dad Of Murdered Ayesha: 'She Was My Sunshine'
4 March 2015, 16:23 | Updated: 4 March 2015, 16:24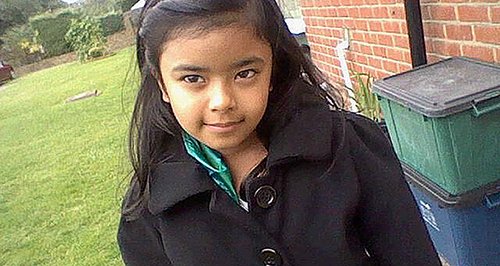 The Dad of a Romford girl killed by her Mum and her lesbian lover, has told Heart his daughter was 'his life.'
Afsar Ali's daughter Ayesha died after suffering from more than 40 injuries during months of torture and abuse.
Earlier - 35 year-old Polly Choudhury from Broomfield Road and her lover - 43 year old Kikki Mudder from Green Lane in Ilford - were found guilty of manslaughter.
The court heard how Kikki saw the little girl as a threat to her relationship - creating alter egos online through which she controlled and seduced Polly.
Afsar spoke to Heart about his daughter, he described her as his life and sunshine, saying she was a clever, well behaved girl who loved books and wanted to be a teacher.
He also said he was often away from home working.
Afsar says he's distraught by what's happened, and has blamed his wife for the suffering his daughter went through.