Dedicated breast-feeding area opens in Southend
6 November 2018, 07:37 | Updated: 6 November 2018, 07:40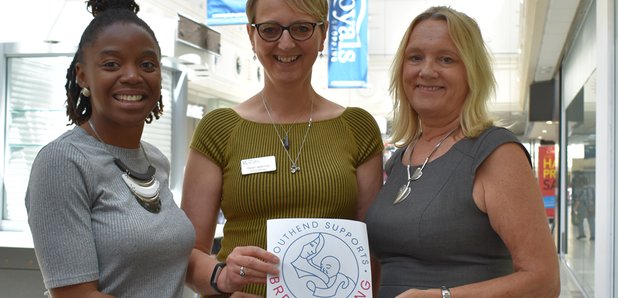 A dedicated breast-feeding area opens in Southend's Royals Shopping Centre later.
The new facility is located on the lower ground floor of the centre, right next to Debenhams.
The introduction of the breast-feeding area comes after The Royals announced its backing of Southend Supports Breastfeeding, during the summer.
Stickers were distributed throughout the shopping centre and stores were also encouraged to show their support with signs urging the public to #celebratebreastfeeding.
Dawn Jeakings, Centre Manager at the Royals Shopping Centre, says: "When we announced that we were backing the Southend Supports Breastfeeding campaign, we received a lot of positive comments on our social media pages. There were also plenty of suggestions of what our customers wanted in terms of breastfeeding facilities. We listened and took on board those ideas and that's why we have created this new area."
She adds: "We've designed it to be as cosy, convenient and practical as nursing mums would expect. I think it is a great addition to our overall 'offer' to customers and confirms our commitment to Southend Supports Breastfeeding."
Whilst the new area has been created with nursing mums in mind, it is also available to all families with a need to feed young children. As Dawn explains: "Mums can express milk so that others, such as dad, can feed their baby too. The new facility is very much open to parents and carers who may wish to simply feed a baby formula milk in comfortable surroundings."